Last winter, we didn't get any snow, and it was terribly disappointing!
This time around, we've already gotten some, and it's not even officially winter yet!!
On December 2, we awoke to a veritable blizzard outside our front door.
We were up and at 'em early already, so we had time to play in it before Luken had to head off to school.
It was really coming down there for a bit!!! :D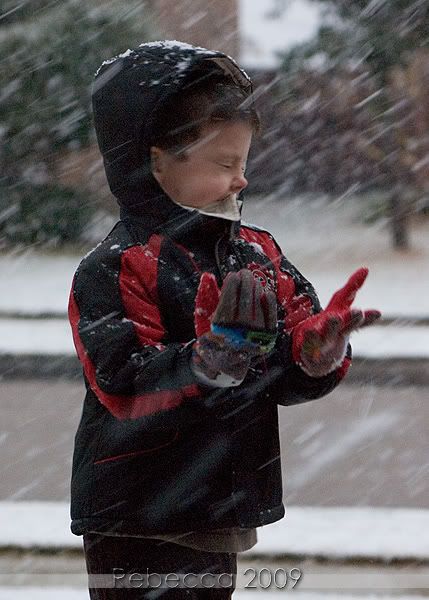 This is the next door neighbor's house - it looked so beautiful with the lights and snow!
After dropping Luken off at school, Keeley and I headed over to our friends' Nina and Hailey's house to play a bit more.
Isn't Hailey a doll? :D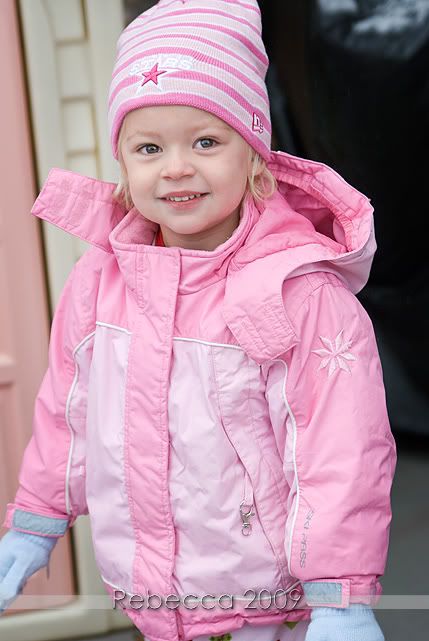 She was "hiding" behind this tree, heehee!
Soon, it started to rain, as it warmed up. It wasn't long before all traces of our snow morning were gone, but we sure had a lot of fun while it lasted! We are really hoping for a few more snow days this winter. The kids are old enough to really enjoy the heck out of it now, and it is so much fun to get out and play with them in it! :D