You may remember this photo from last year: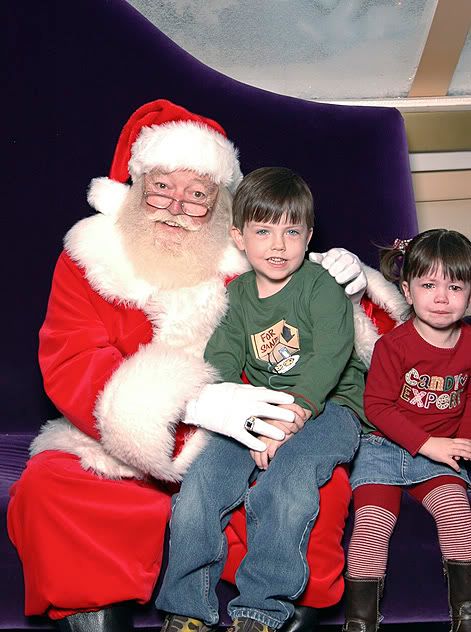 Well, this year, Keeley announced that she would not cry on Santa's lap this year! We were excited to see if that would be true.
We visited him at our town's civic center when they hosted a holiday event.
It was COLD out that night! We got in Santa's line as soon as we got there, and dispatched Todd to collect some hot chocolate to keep us warm while we waited.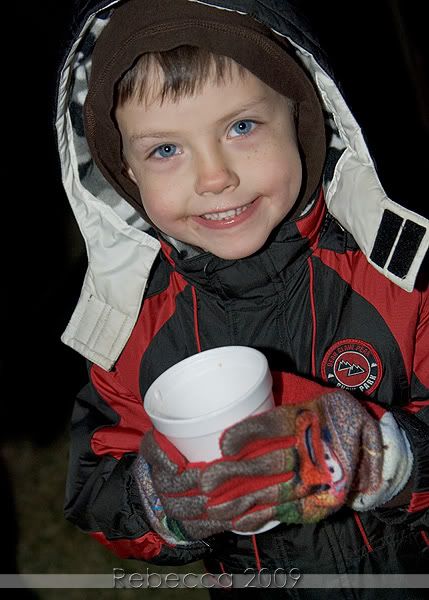 Eventually, it was our turn, and the kids hopped right up and started talking to Santa!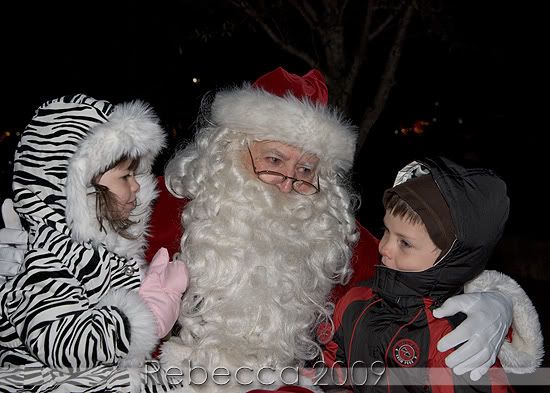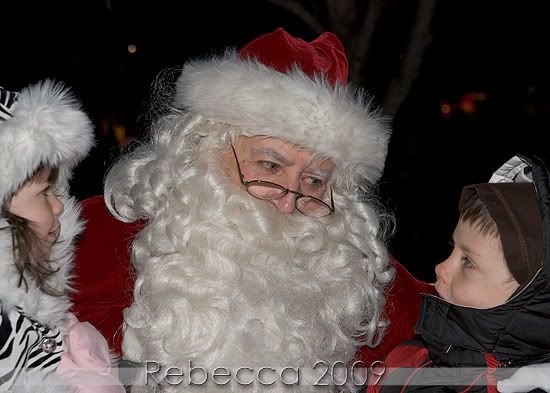 Look! No tears! Just smiles! :)
Keeley asked for a "spinning, twirling ballerina" (music box), and Luken asked for a Nerf machine gun and 3 remote control dinosaurs.
We did not escape the evening entirely tear-free, however. Poor Keeley isn't quite clear on the concept just yet, and thought she would be receiving said ballerina while visiting Santa. She was devastated to find that she is going to have to wait a bit longer. :( One step at a time, huh? :P