On the 18th, at Luken's school, they had a Snow Ball in the gym where there were many stations set up with fun games and activities for the kids. Parents could come and enjoy the fun with their little ones! Each grade had their own hour there, and Kindergarten was first up!
Ball toss:
Find the snowflake:
Photo op with a snowman:
Bean bag toss: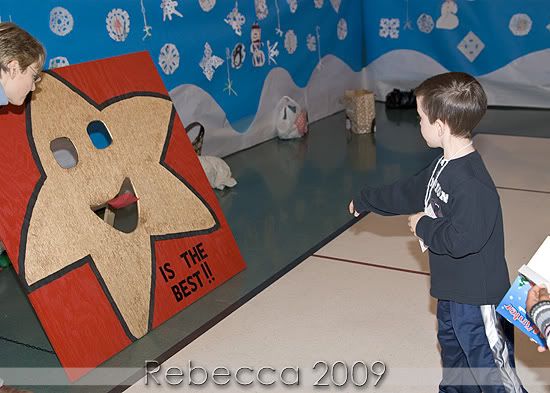 Toss a ring onto the antlers: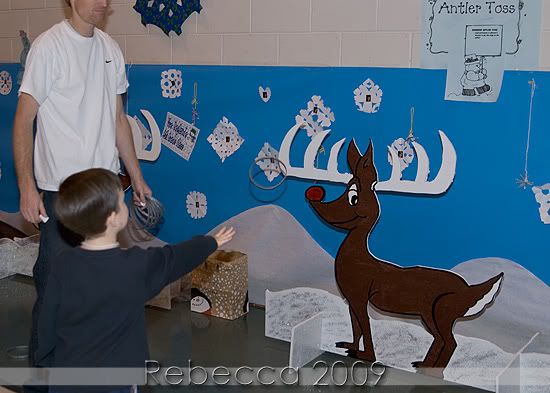 Find a matching pair of mittens in a bin of jumbled up ones:
Toilet paper snowman:
And bust out!!!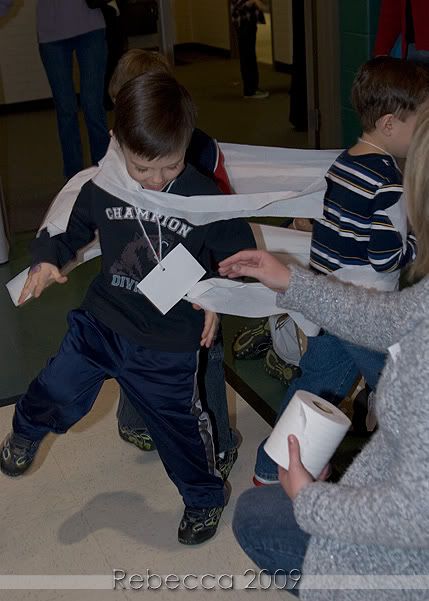 Apparently the music teacher is a lot of fun, because she allowed this next activity to take place in her classroom!!
Check out his drawings!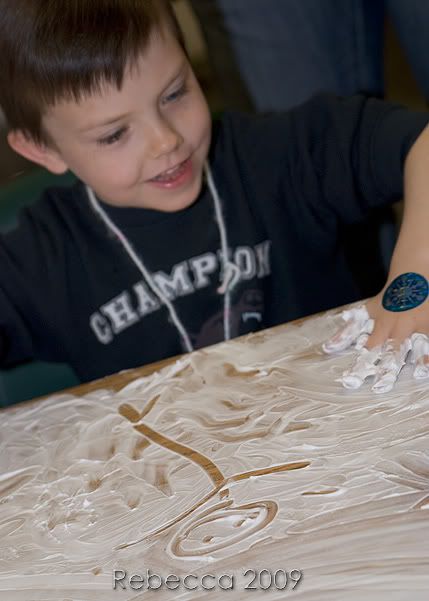 I had a blast spending some time with my little man and watching him play the fun games!!