Merry Christmas, everyone!!
Our day was completely lovely! <3
The kids slept until a respectable hour, and greeted the day with smiles! :)
While we were sleeping, Santa visited, and left presents for us!
I'm not sure what was up with Keeley's expression here, but Luken was ready to rip stuff open!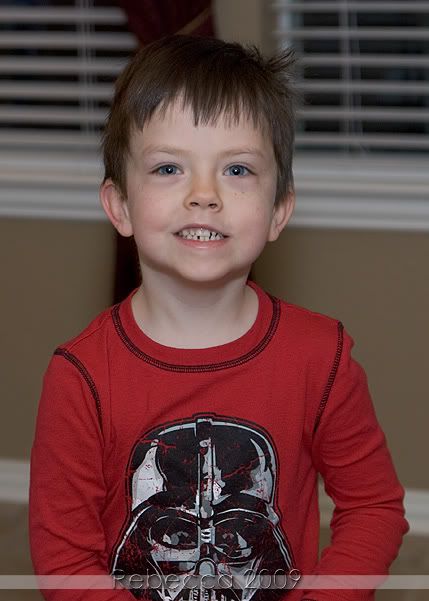 Woohoo, chocolate!!
Keeley found some ballerina shoes and princess toys!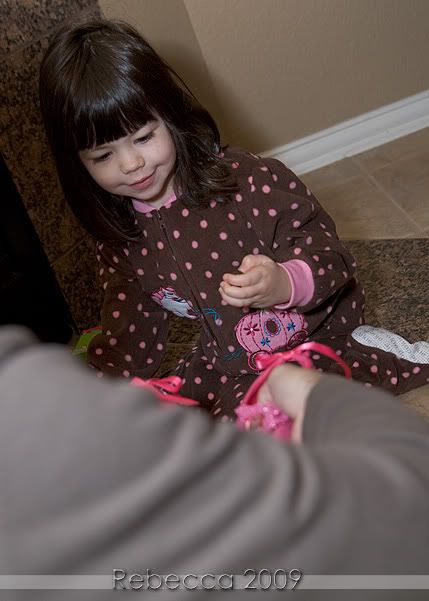 Luken received the Nerf machine gun that he had asked for!
He and Daddy got it assembled and made target practice out of the front door. :D
This is what my floor will look like 24/7 from now on...
Keeley discovered "lips!" (Lip gloss. She covets my chap stick and always asks for it, so Santa brought her some Princess rings with little gloss tubs that open up!!)
Also note the one ballerina shoe, over the pajamas.
She suddenly desired to dress back up in yesterday's ballerina clothes, so the shoes would be worn properly. :)
Here is a Darth Vader outfit for Luken's Build-a-Bear dinosaur, Dino. Isn't that the cutest thing you've ever seen in your life???
Kids and demolition...
Keeley, opening her dress-up treasure trunk, filled with fun!!
Carnage...
Keeley wanted a turn with the Nerf gun. Daddy helped her shoot at the window. :D
Then the neighbor boys knocked, and asked if we were ready to play in the snow a bit more before it all melted! We got Luken all dressed up and sent out, then got ourselves and Keeley bundled up and headed out. It was sunny and cold, but still and just beautiful!!
Luken took a flying leap!!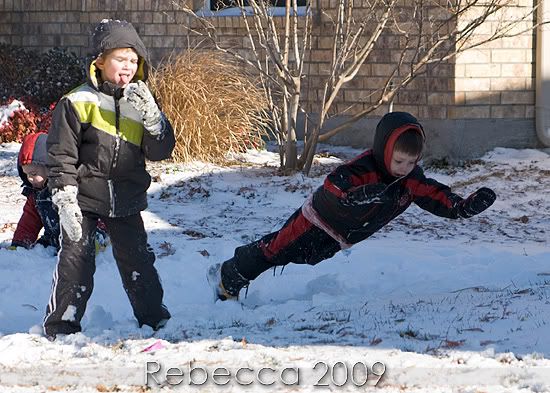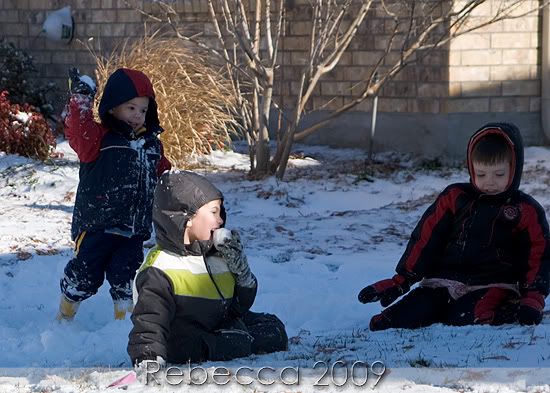 The kids kept throwing snow in each other's faces, and then getting mad that their faces were wet!! :P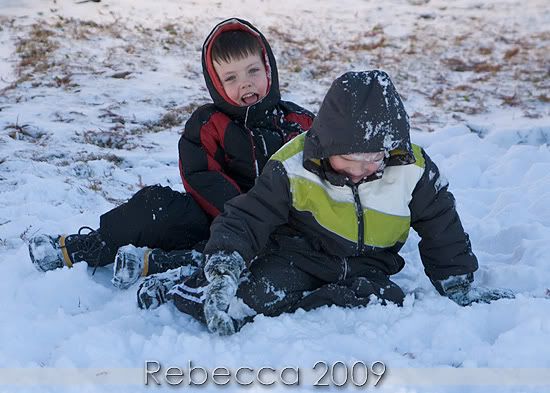 Look at this beautiful little snow bunny!! <3
Ethan had a cranky moment, and retreated to his Daddy's arms for a bit...
Then he happily got back to mowing the snow!
Keeley kept trying to throw snowballs at me! I kept trying to protect the camera!!
Tackle!
Then the Daddies got serious! Uh-oh!!!
A direct hit!!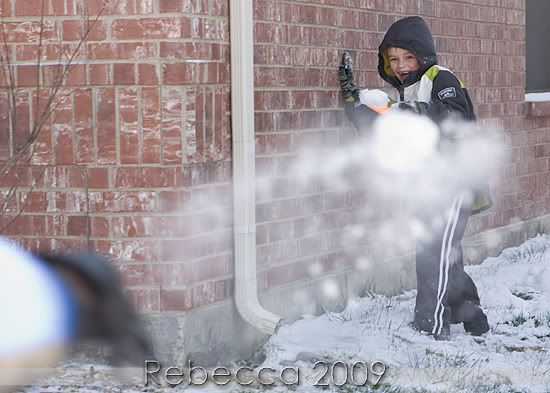 Jacob thought it was fun to taste the snow! :D
The rest of the day we just chilled out and played with all the new stuff!
Here is Keeley's Meowza in her new bed! :)
Todd played Rock Band: Beatles!
I made a pumpkin pie. :P
Keeley changed into and out of all the dresses in her treasure chest all. day. long! :D She is so cute!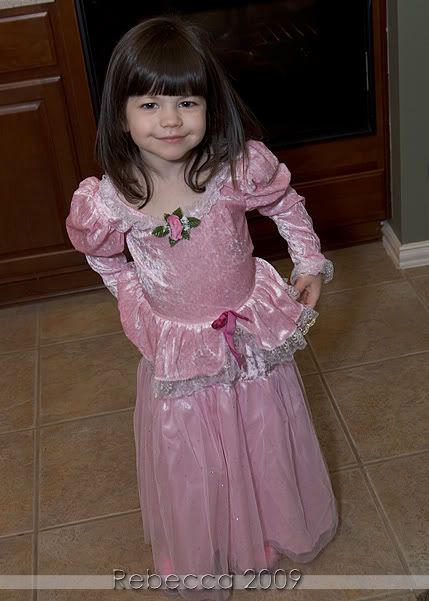 Hope you enjoyed a peek into our cool Christmas, and hope yours was as good as ours!!