On Saturday, November 1, Todd, the kids, and I participated in the Light the Night walk again. It was such a nice, warm evening - a vast departure from our last walk in 2006 when it suddenly turned cold and windy!
First, we started with some dinner at a local Mexican restaurant that recently opened. This was our first visit, but I can tell you now, it will NOT be our last! YUM! The only negative we could mention was the delay in getting our food at the table, but the kids managed to entertain themselves by being cute and cuddly! They went back and forth between Todd and me, giving kisses and hugs!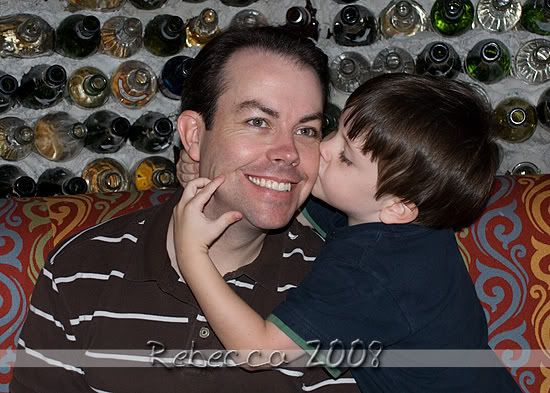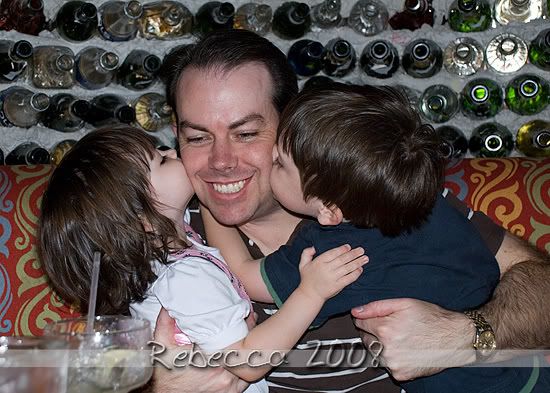 Then, on to the event! This year, it was held at the local baseball park, and this was our first peek inside, as we have not yet attended a game there. We may next season, though - it is a really nice facility!
Once we registered, we went to get our red balloons, which the kids loved!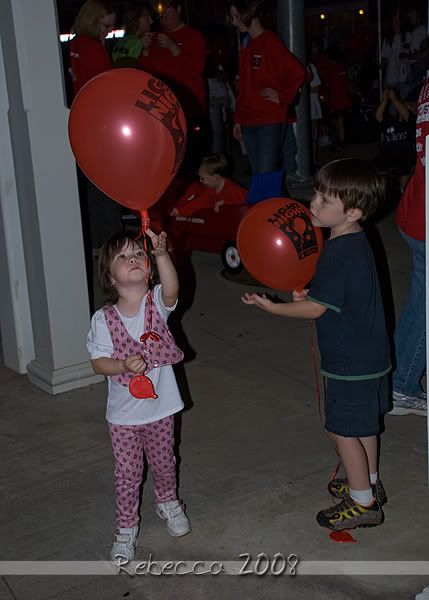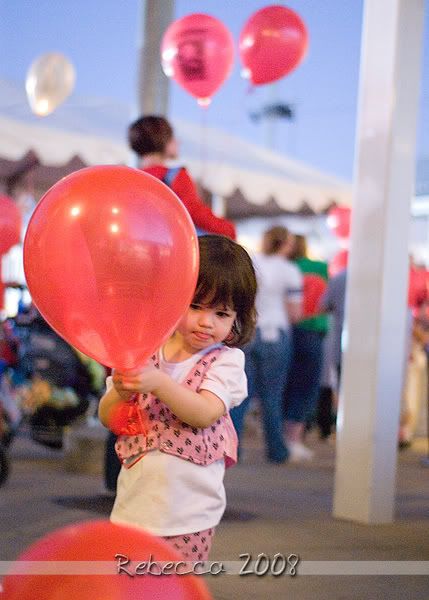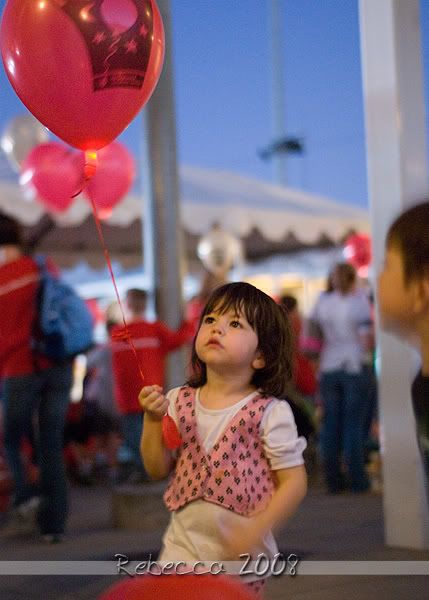 Todd braved the camera to snap a quick picture of the kids and me! :)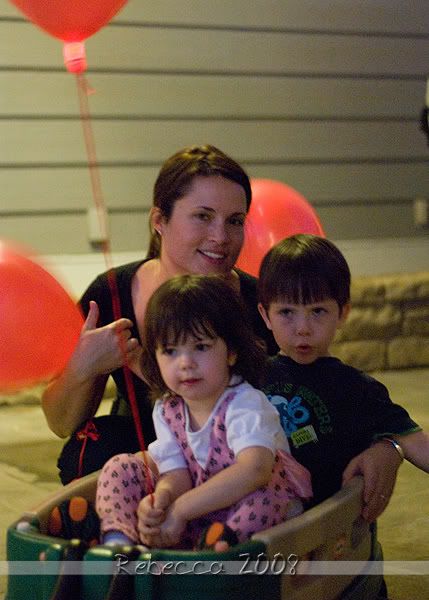 And here's Todd with his balloon!
The sky was beautiful, and the moon was lovely!
Here are a few pictures I snapped while we were on the walk.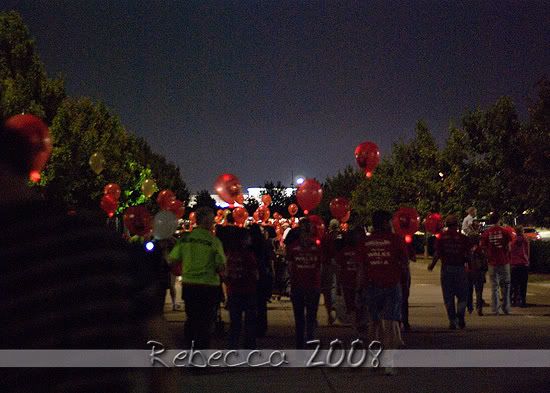 Always wonderful to see the survivors out there!!!
Todd, pulling the kids in the wagon!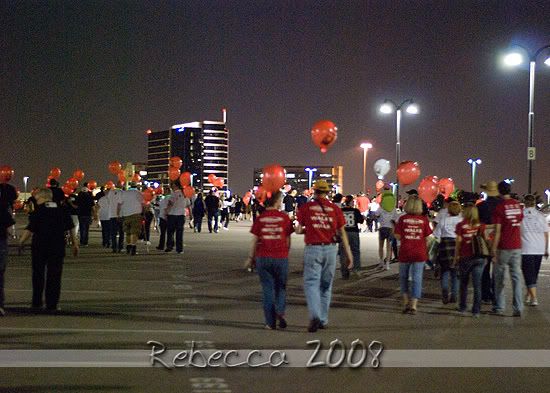 It was another successful event, and we were happy to be able to participate!
A HUGE thanks go out to our supporters and to those who donated to the Leukemia and Lymphoma Society!
It's not too late to send in a donation if you'd like... please send me an email if you'd like the information!
The Leukemia and Lymphoma Society Light the Night page.