Recently, Nina and Hailey joined Keeley and me on an outing to Grapevine Main Street Outdoor Adventure, which is a street fair. Admission is free on Friday before 5pm!
The first thing we did was watch a neat trampoline act!
Then, we strolled down the street, and spotted this guy!
When we found the kids' area, Hailey first wanted a Sno-Cone, but Keeley wanted to go straight to the carousel!
She loooooooooooooooooooved it!! Grandma, you need to carousel with Keeley!! :)
Then, Keeley requested a Sno-Cone, though she didn't really eat much of it. Truthfully, it was the worst one I've ever had - totally tasteless! :( But still nice and cold, and the air was sure heating up by now!
While we finished our cold treats, the girls goofed off in the shade. :D
Hailey took a quick second to pose sweetly for me!! <3
Next, we discovered the petting zoo! Awesome!!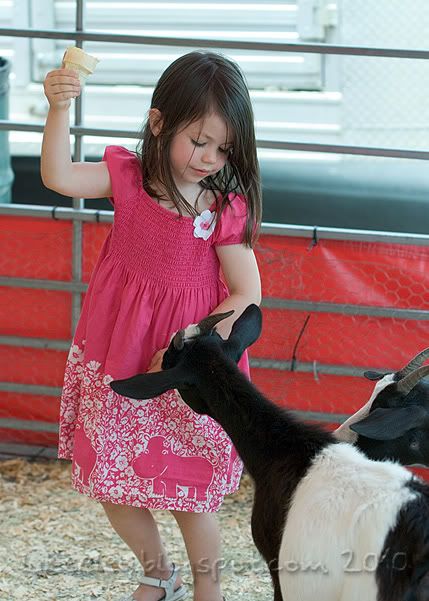 Keeley LOVES chickens, and she was chasing this one around for quite a while!
She finally found a sedentary one to pet!
After that, we spent a long while in the kids' area, where there were stages and puppet shows, as well as a sand box, tricycles, tables with activities, and lots of shade. It was a really nice little section of the fair!
Here are the girls, watching a show on fire safety.
A little later, there was a cute puppet show, and all the kids got to play some fun games. First up was the limbo!! :)
Then there was a relay race where the kids had to pick up a ball with a toy and hop to the end!
Handing off...
Hailey bouncing!!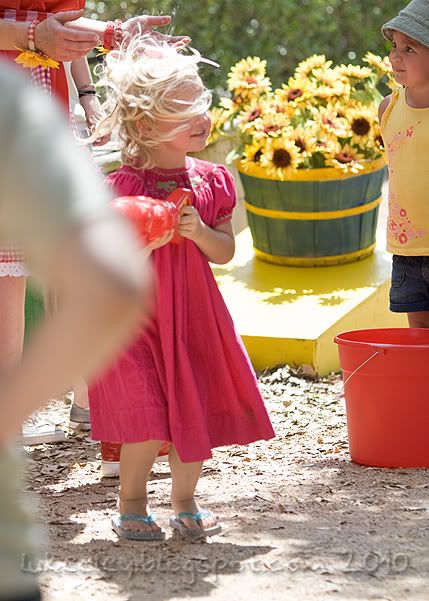 Then they did a freeze dance.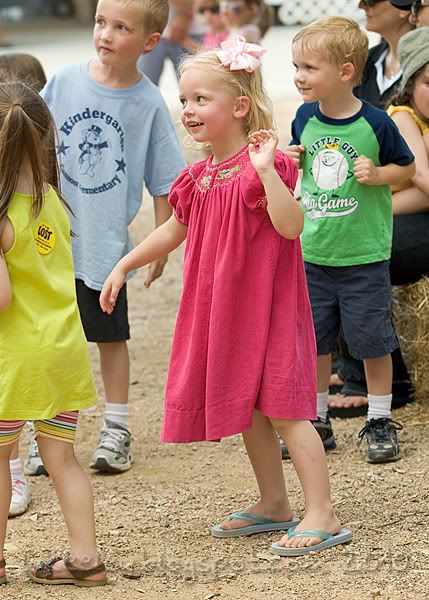 At the end, every kid got a medal!
Here is Keeley, waiting for hers.
After that, we took a break for lunch and ice cream, and then headed to the face-painting tent. The girls loved this!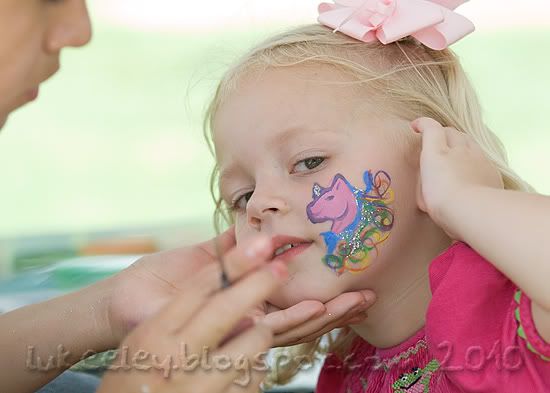 We asked the girls to pose together on the porch of a little wooden building. They were so cute!!!!
There was music nearby, and Hailey initiated some more dancing!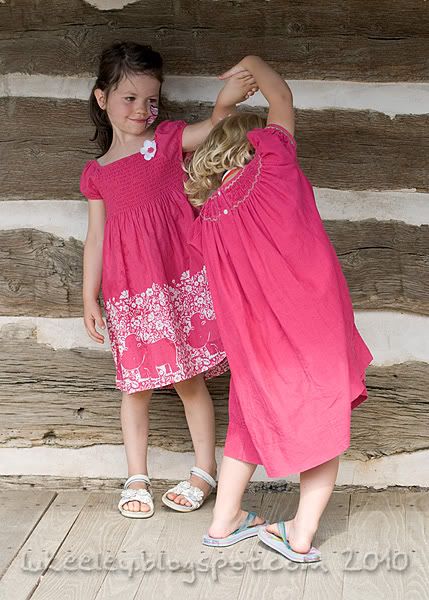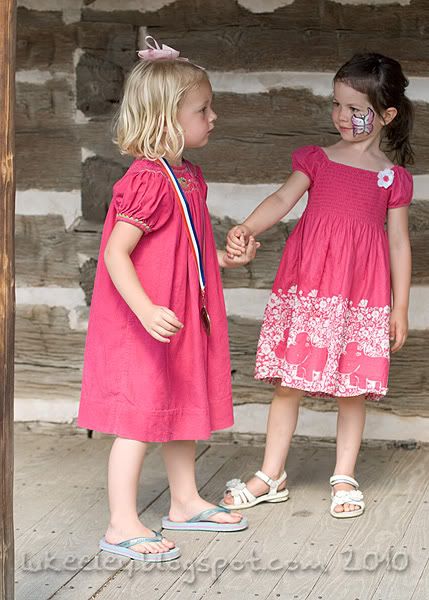 My beauty! <3
Sweet, gorgeous girls!!