Dog Days of Summer here... We have been busy keeping ourselves entertained, but not taking many photos.
However, last week, the kids had their swimming lessons with Ms. Sally, and on their last day, Todd took the day off to spend with them and see their progress firsthand!
Both kids did GREAT - Luken has really progressed from last summer, and Keeley responded to Sally in a way I could not have predicted. Keeley has been stuck to me like a Koala Bear in the water all summer, arms and legs wrapped tightly around me even while wearing a flotation vest, but Sally was able to convince her to SWIM almost immediately!!
My 3 favorite people, waiting patiently for the earlier lesson to end.
Keeley is wearing her brand new pink goggles - my gift to her for doing so well!!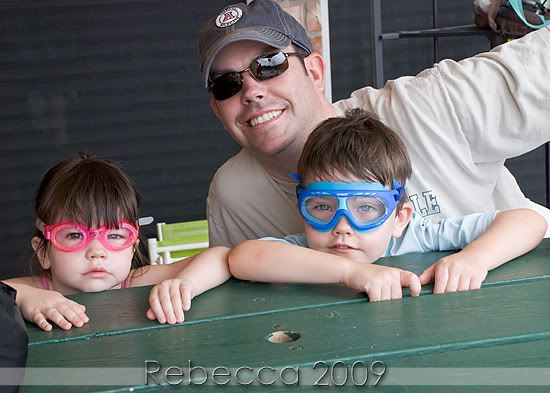 Luken and Keeley, observing some other kids.
Getting ready to go under!
And SWIMMING!!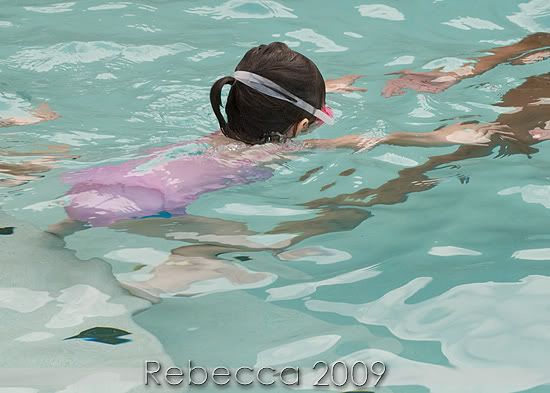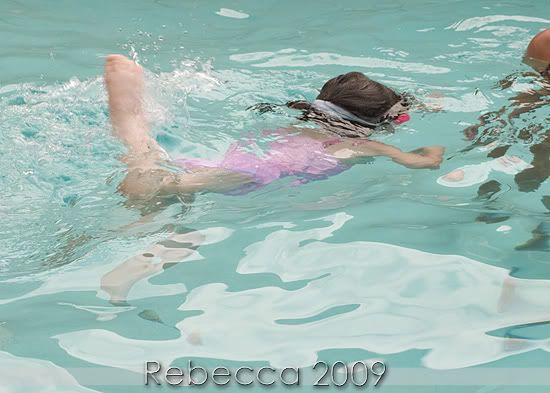 Luken's turn!!
More swimming!!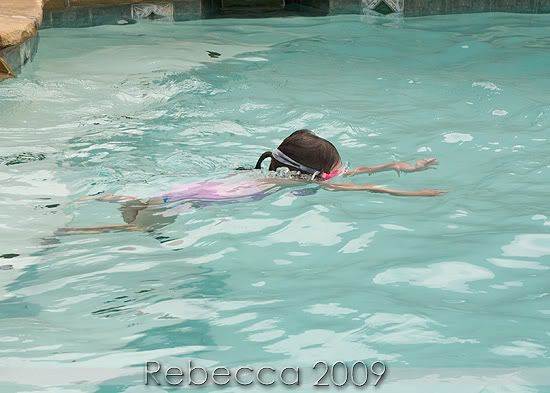 Success buys Luken a "water firecracker!"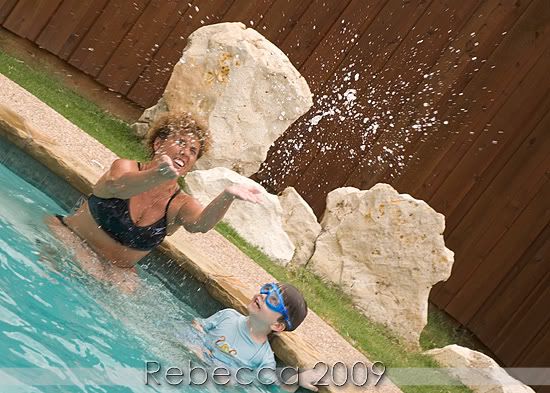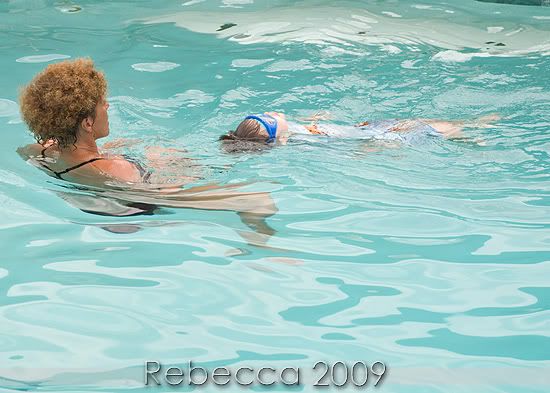 Luken attempts his own firecracker!
Both kiddos need a bit more work remembering to blow their bubbles while swimming, so they work on that while picking up little plastic sea creatures.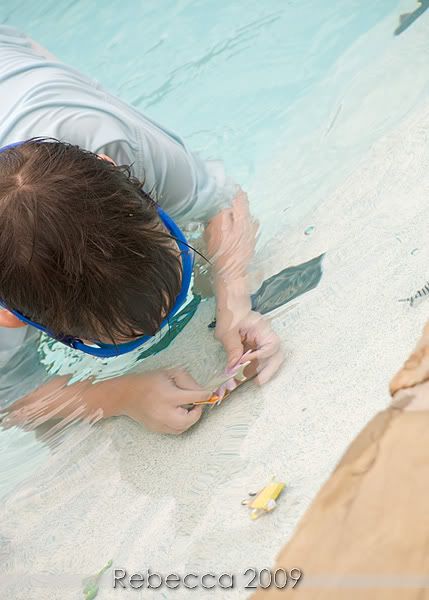 Then, Keeley catches a ride to the deep end of the pool to ready for some JUMPING!
And Luken's up first!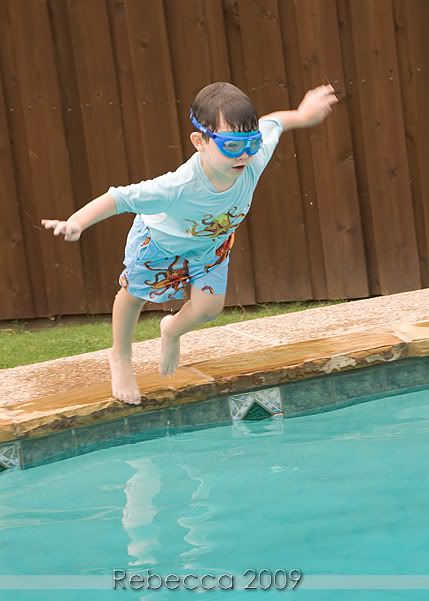 Taking a big breath (though he was supposed to flip onto his back for this...)
Keeley's turn!!
Onto the diving board!!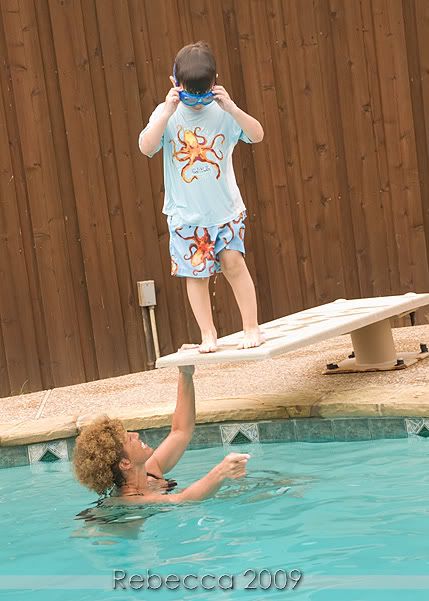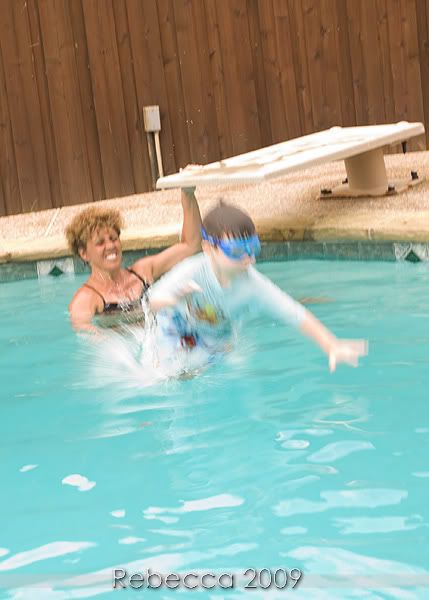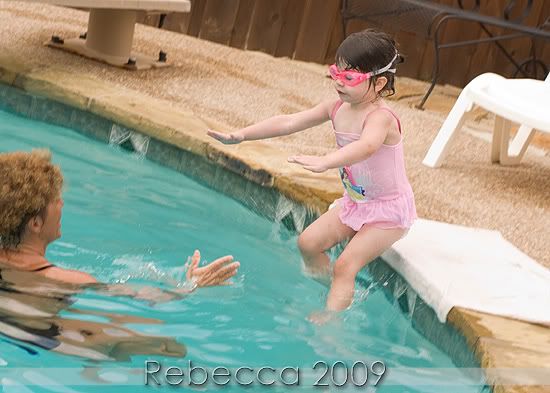 And then Keeley wows us up on the board, too!
We are so stinkin' proud of these two we can hardly stand it!!!!!! :D
Ms. Sally performs the medal ceremony after their big feats!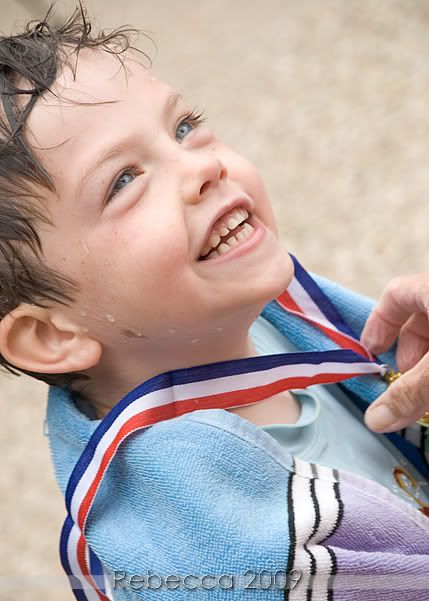 They each got a lollipop and a prize!! Luken chose a paper fan, and Keeley chose a beaded bracelet.
We said a big THANK YOU to Ms. Sally, and then took the kiddos by Sonic for some slushes and juice, and then headed to our neighborhood pool for some more family water fun!
Todd took a few photos of Keeley and me when he and Luken were out of the water for a few minutes. Keeley is back in her vest because she's not quite ready to be on her own, but this was the FIRST time she let go of me in the pool and swam around on her own! She was so cute - you could see her little legs kicking in the water, bicycle style, and she tooled around like she owned the place! It was so great to see her enjoying the water and having the confidence to be on her own!
(I don't know quite was I was doing here!)
Waving to Luken!
Look at these cuties!
A rare photo of ME! :P