Another fun homeschool day - Sandy Lake Amusement Park! We had such a blast this day - the weather was great, and the kids got to ride all kinds of fun rides, go on a paddle boat, and generally have an all-around good time :)
With friends, waiting for the rides to open.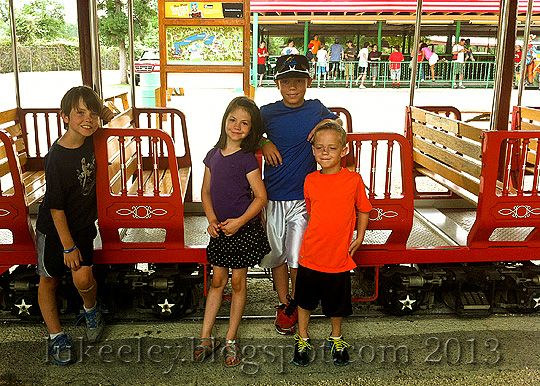 Pony ride! Keeley was in her happy place.
Bumper cars.
After a picnic lunch, the kids had fun jumping of a little stage in the pavilion.
The boys all felt sick after this ride, but Keeley rode it multiple times. She LOVED it!
(I'm starting to think I should take more pictures of doing schoolwork, because the blog is making it seem like we just party all the time, ha!)