We were fortunate enough during our visit to Grandpa and Gram's to do some horseback riding! A sweet friend of Gram's took us out to spend some time with her horses. This was so incredibly fun for the kids!
Saying hello, and sharing a treat.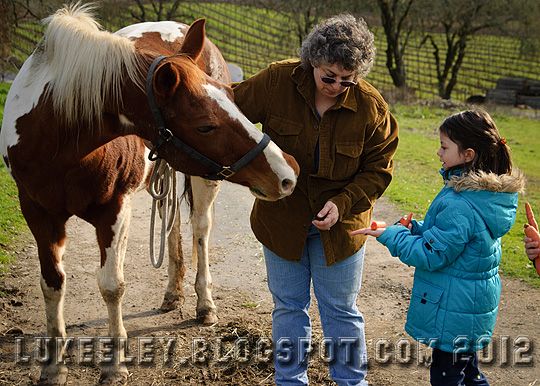 Cleaning up the muddy horse in preparation for a ride.