The other weekend, our HOA sponsored an outdoor event. It was originally supposed to be on Saturday, the same day as the averted lake trip/Lego substitution, but it was postponed for one day, and what a beautiful day it was!
There were bounce houses and giant slides, as well as rock climbing, airbrush tattoos, sno-cones, and cotton candy.
Here is Luken, going up the giant slide.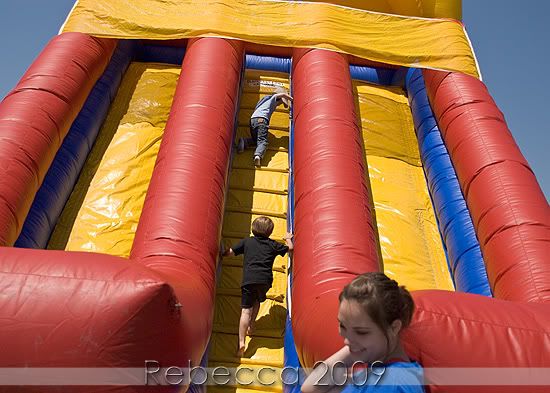 And sliding down!
Keeley, attempting an obstacle course.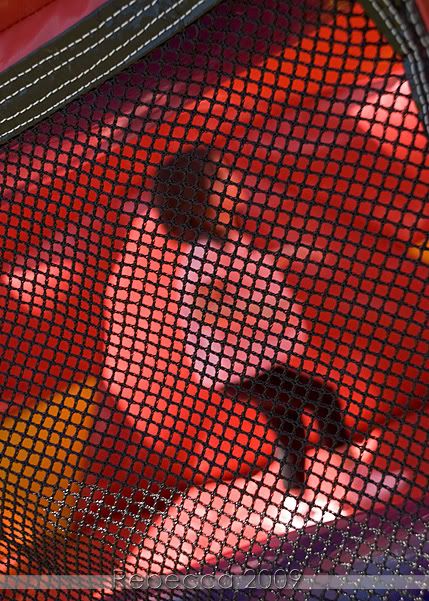 She ended up panicking, and had to be rescued!
Next, we stood in line for the airbrush tattoos.
I couldn't resist this photo. (giggle, snicker!!)
A ssssssssuper cool sssssssssnake!!
Keeley had picked out a beautiful butterfly, but chickened out at the moment of truth.
Grandma played with her while we were in the next line.
At last, at the front of the line!
There was a cotton candy machine, as well, but it decided to overheat when it was our turn!! :(
We found a spot on a bench to enjoy the cold treat!
Alllllll done!
Then we goofed around a bit.
And, as this event was held next to a park, there were swings involved.