We have just returned from a short jaunt in Hot Springs, Arkansas. The four of us drove out there on Saturday, with visions of all sorts of fun outdoor activities like swimming, fishing, horseback riding, tennis and golf. The weather had other ideas, unfortunately...
We actually stayed in Hot Springs Village, which is about 20 minutes north of HS. It is a very nice, beautiful, lush, green area!! Had the weather cooperated, it would have been fantastic!
Nonetheless, we DID have some fun, and enjoyed being away from home and seeing a different landscape.
On our first full day there, we stopped off at a roadside landmark, to check out a cool tank!
I thought the sweet kiddos with their umbrellas looked neat next to that giant thing!
Isn't it just beautiful there?
Back at the property, I fixed a nice lunch for Todd and me! :D
The next day we had a slight break from the rain, so we decided to check out the Arkansas Alligator Farm and Petting Zoo!
The kids got to feed some animals (we could have gone inside the fenced-in areas, but after all the rain, there was a lot of mud and some of the animals are prone to jumping up on people, so we played it safe outside the fences.)
Isn't this baby sweet and adorable???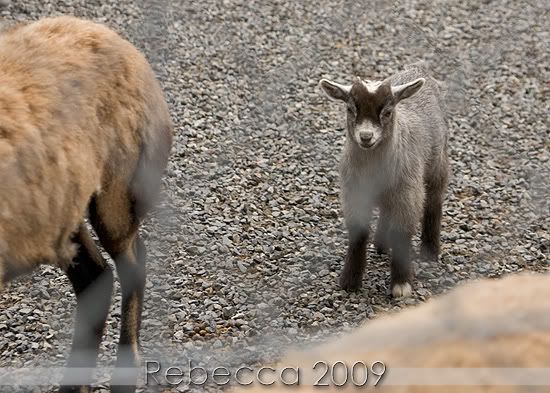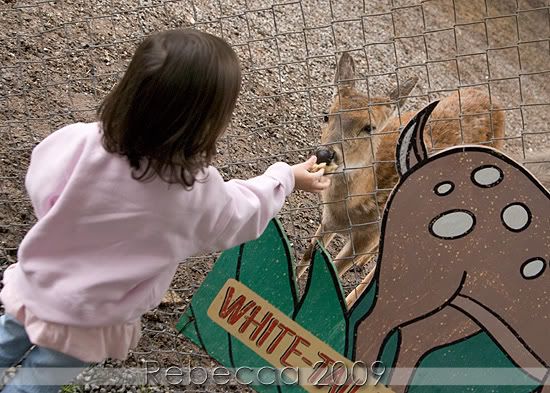 Next up, ALLIGATORS!!!
Some of them are living inside an enclosed building, and when you walk in and peer over the wall, you just see a sea of alligators, floating lifelessly in the water, blankly staring at you. It is rather creepy!!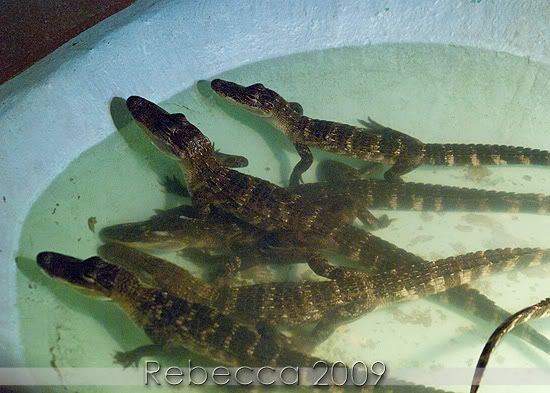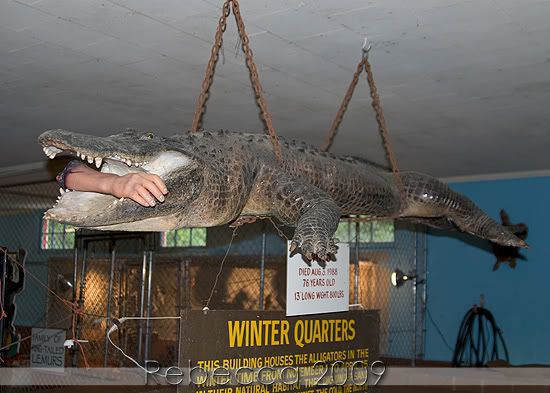 There are some other animals in that building, and this guy in particular likes to move it-move it!! ;)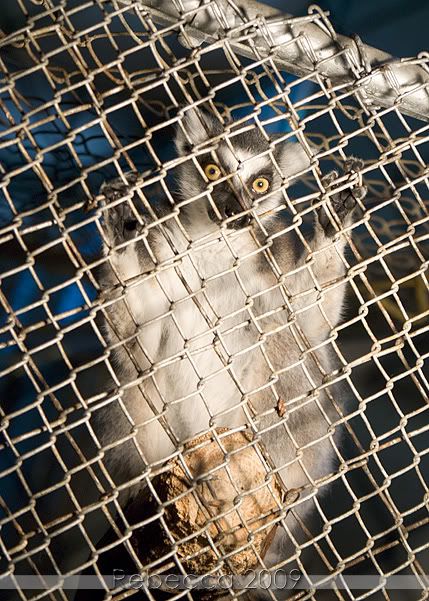 Outside again, there are even more alligators! There are signs posted all around giving interesting alligator facts.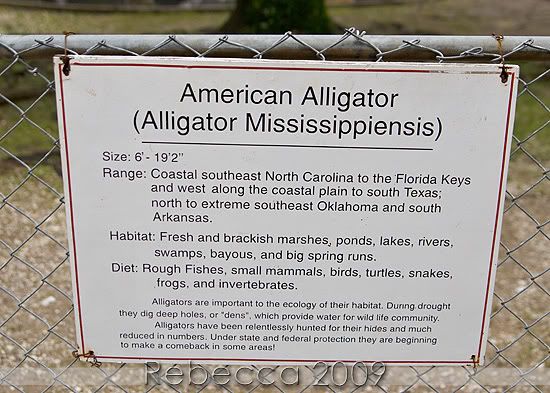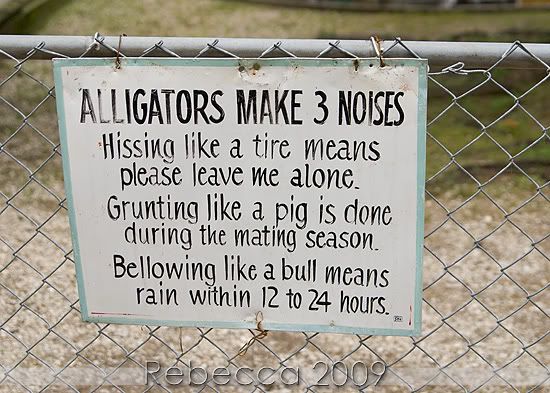 This one was a bit jaw dropping.... not what I expected to read in a place that would seem to want to treat them kindly!!!!
Methinks these wolves think this size alligator makes for a nice LUNCH! :P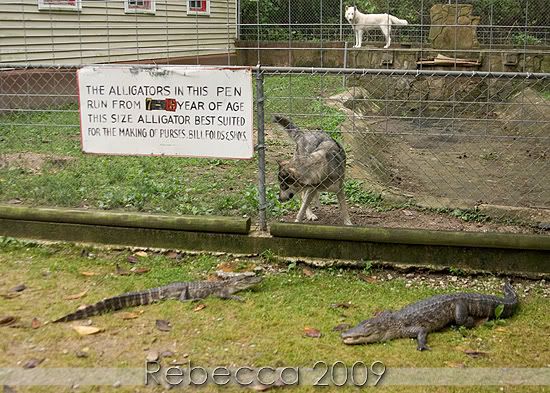 More ponds, more alligators!
By and large, these animals were very sedentary, but this fellow decided to move 2 or 3 feet into the water!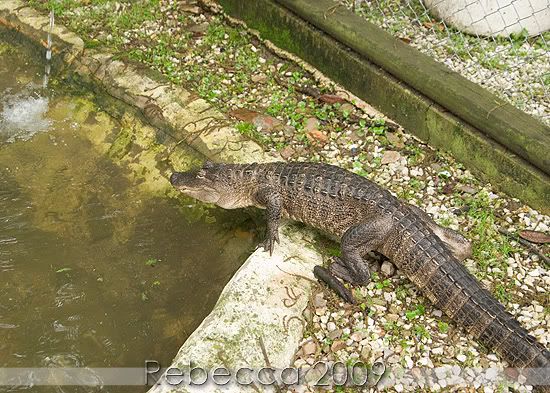 And, another random non-alligator type of animal.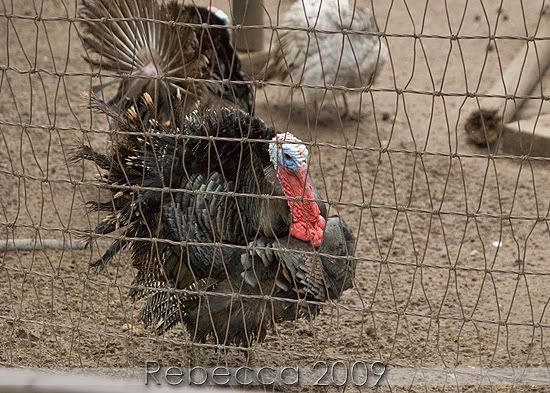 Then we got to pet one of the little guys back in the building!
Keeley had originally said she would pet one, but vehemently changed her mind once the opportunity presented itself for real!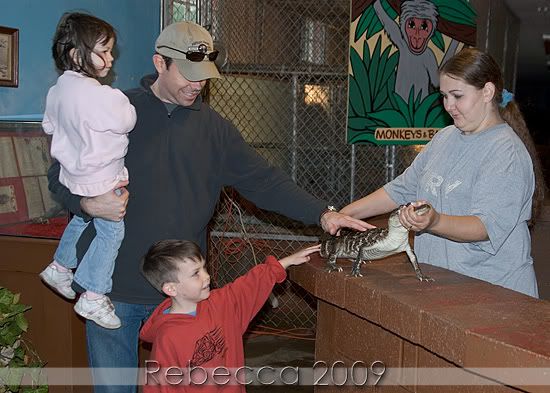 When the woman went into the pen, all the alligators went scurrying - the most activity we'd seen!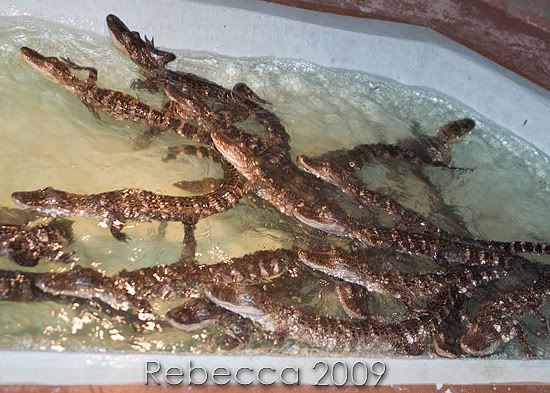 Back in the gift shop, we ran across these little gems!!!
We bought a dozen! :P (Totally kidding here!!!)
When we got back to our room, there was a large bug hanging out in front of the door, so I encouraged Todd and Luken to capture it in Luken's bug observatory cup thingie, since we hadn't had much opportunity to check out the wildlife up close.
We had brought the observation journals, so Luken got to work drawing the little guy!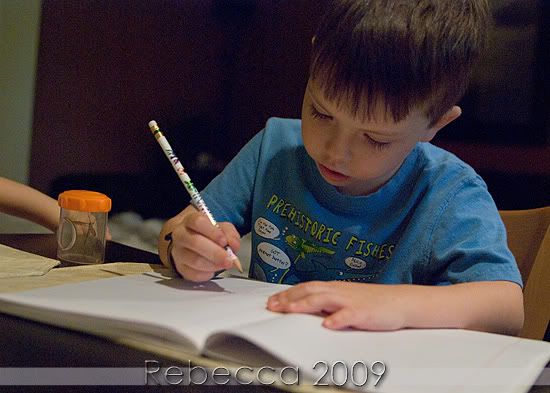 I know I'm biased, but isn't he fantastic?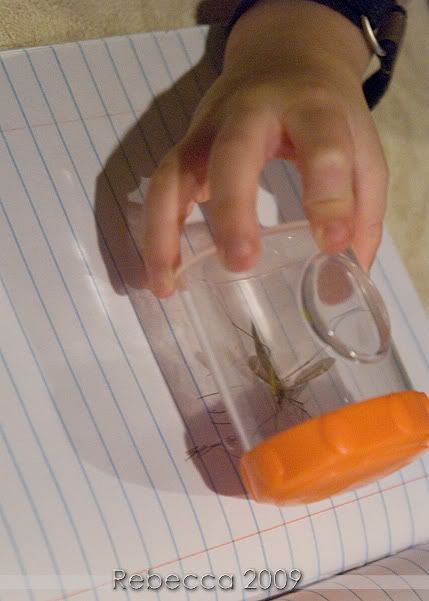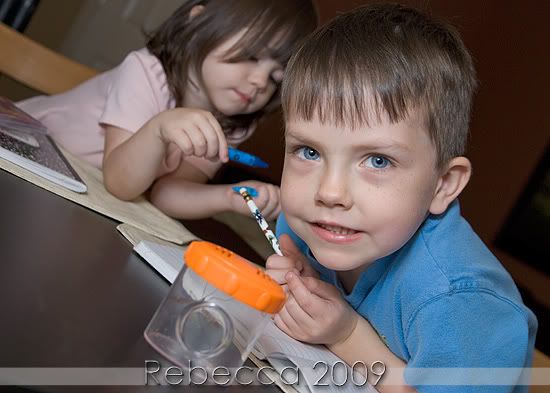 Keeley, doing a bit of drawing as well...
A little later, it was time to release the bug back into the wild!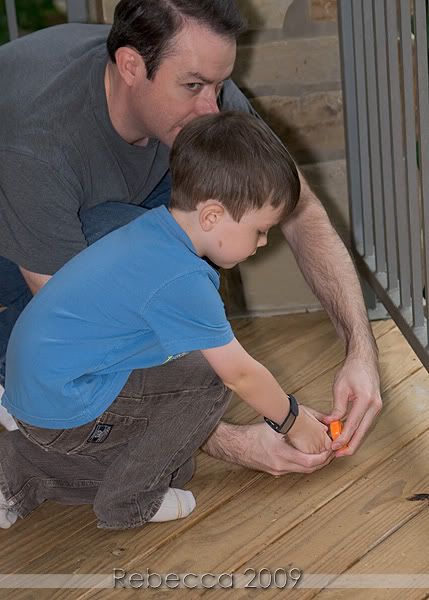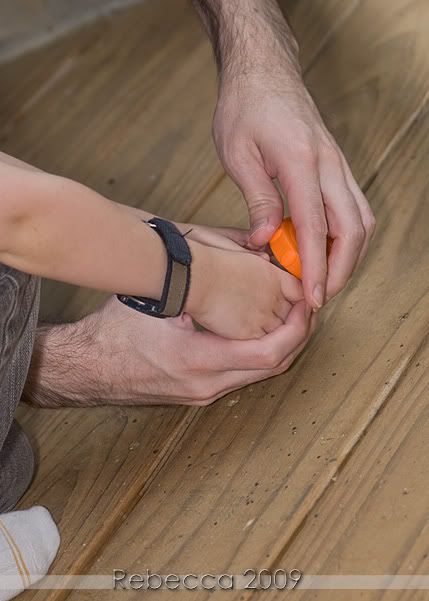 Then, a little goofing around with the newest toy, bought at the Alligator Farm! This one is highly unusually ACTIVE! :D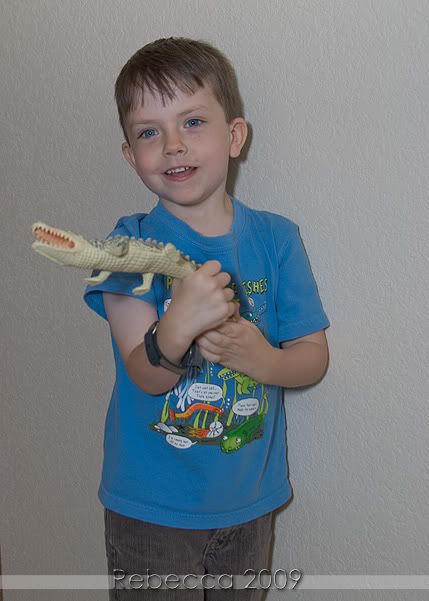 Suddenly Luken was very interested in learning more about alligators, and the difference between them and crocodiles. (He had been adamantly saying we were going to see crocodiles, and we were more adamantly telling him they were alligators!)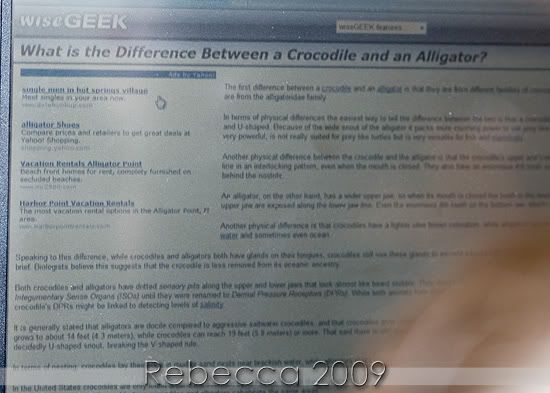 And Keeley was busy being silly in the background - not wanting to be left out, but not so very interested in paying attention, either!
Later, we found a golf course with a driving range, and Todd was able to hit a few balls and let the kids have a go, as well!
Keeley, putting the coin in the ball machine: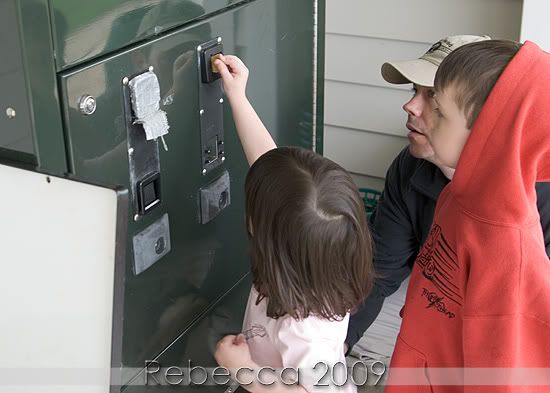 The range - gorgeous, no???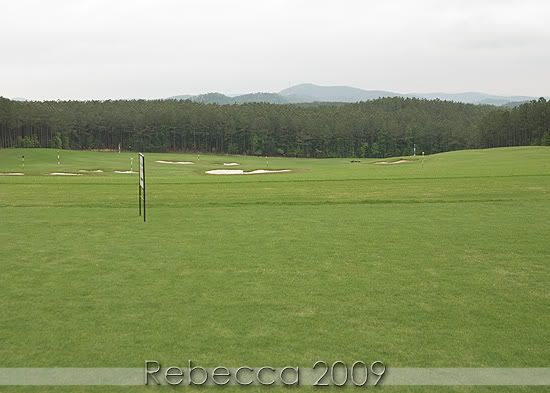 Action shots!!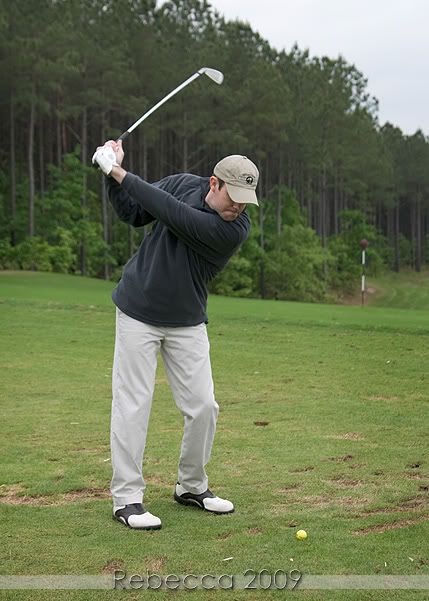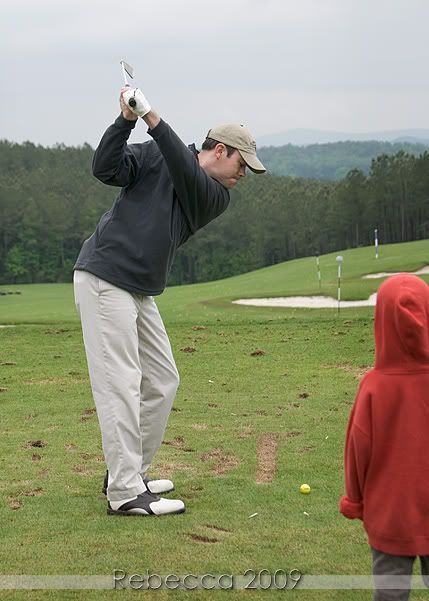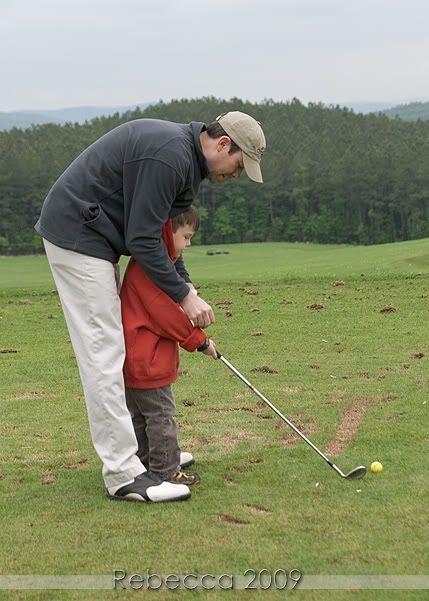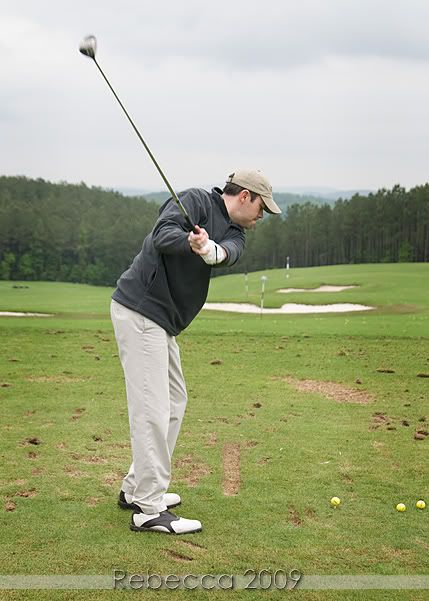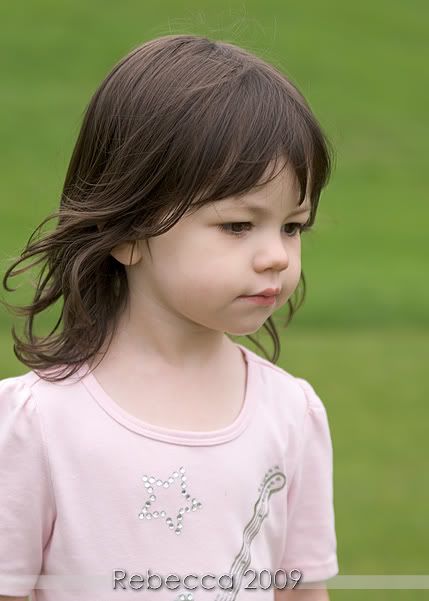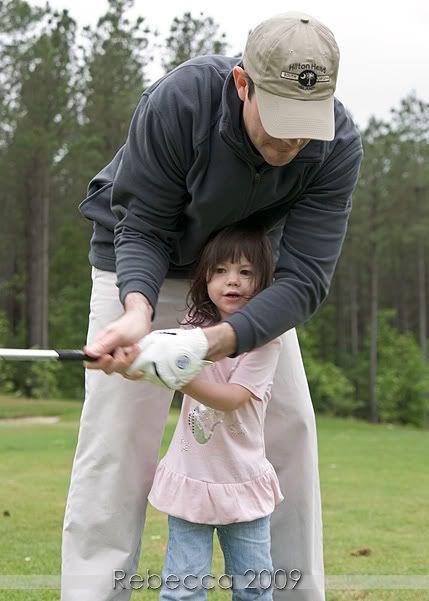 Now, some adorable Keeley silliness!!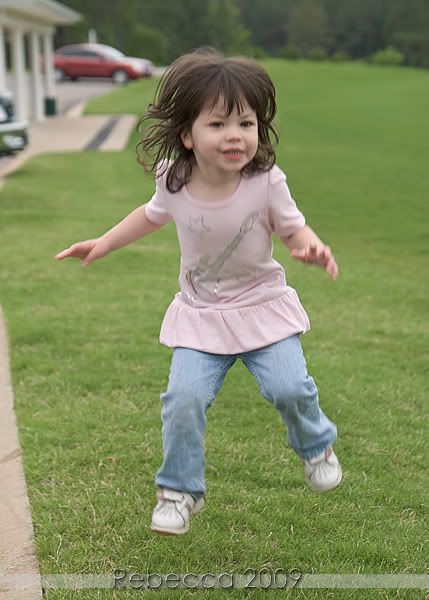 Later that evening, we threw the kids into the GIANT bath tub for some splishing and splashing!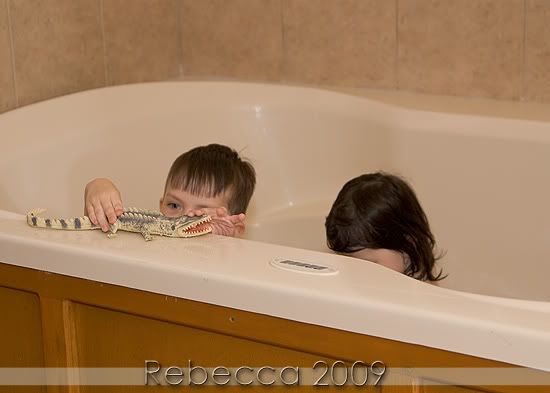 It had jets that shot up from all around the bottom, which freaked Keeley OUT!
Tuesday morning we headed back to Hot Springs for a pancake breakfast, and then across the street to the State Park Aquarium.
It certainly was dinky, by our standards, but there were some cool animals in there, and we were entertained for a bit!
A giant wall of creepy cockroaches!!
Keeley was fairly enamored with this tarantula!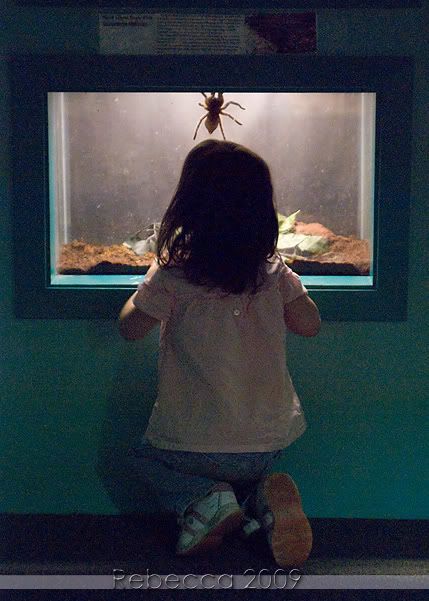 Some sort of lizard.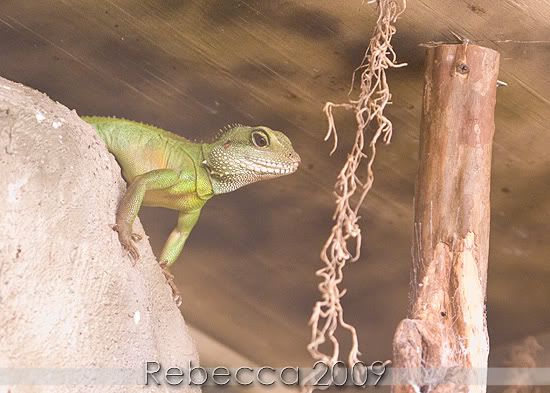 And a monitor.
Since the forecast showed more rain coming, and severe thunderstorms at that, we decided to pack up and head home before the rains started. On the way out, we'd gotten slammed with torrential rains, and though Todd did a great job driving in it, we were not eager for a repeat.
So, now we are home, and the second half of the week has become a stay-cation! :D
All in all, we thought Hot Springs and HSVillage were beautiful, and under the right conditions, we'd certainly go back! We really took our trip about a month too early to enjoy all the amenities. Horseback riding doesn't become offered until after Memorial Day, and fishing... well, there are boat trips available, but we just wanted something low-key, hanging out lake-side. We were informed that the water moccasins were becoming active, and aren't afraid of humans, so we decided to skip that experience!
To sum it up - we're glad we went, we had fun, the kids did (mostly) great, and we're glad to be home in our own beds!!
Hope you enjoyed the photos!!