We've been very busy around here, and I have taken a ton of photos, but have not had time to settle down and post in a while. So this is the first of 4 or 5 new posts that will appear over the next few days.
The other weekend, we were supposed to have a day on a lake with friends of Don and Carol. Unfortunately, the weather did not cooperate. It rained. All. Day. Long. :(
So, we made the best of it, and headed to the mall, where a new Lego store had just opened, and checked out the festivities. The line to get into the actual store was about 2 hours long, so we skipped that, but headed right to the place they had set up a giant building station, where a giant R2D2 was in process. Each participant got to build 4 bricks towards the cause!
These pictures were taken with my cellphone, so don't be too underwhelmed! :D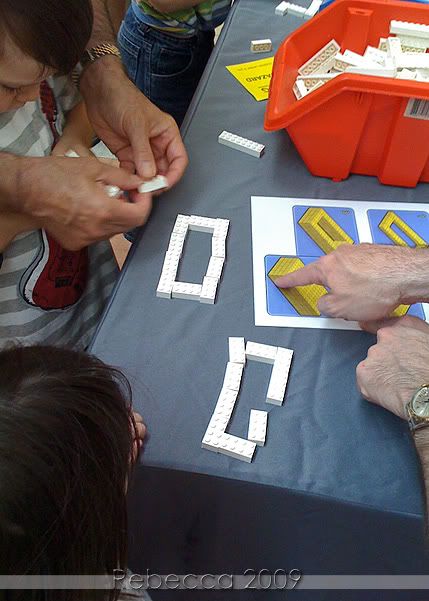 The kids with their bricks.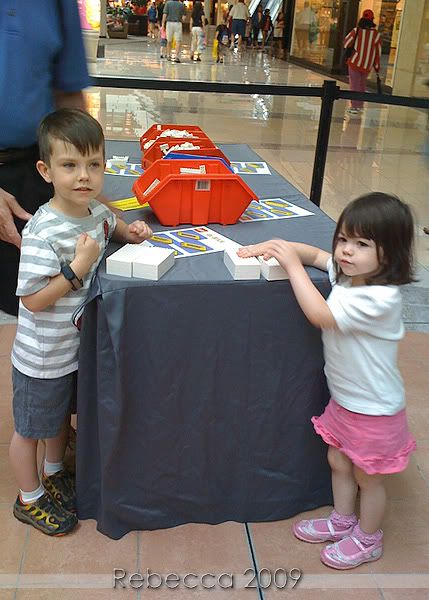 The partially-built R2D2.
And a mini model!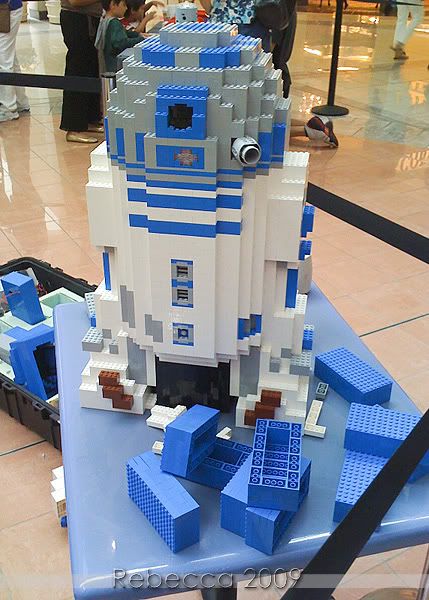 Did I mention we were at the mall on a rainy Saturday? Yeah... it was packed. So we got out of there and went to get Mexican food for lunch! :P