So, I mentioned in a couple of earlier posts that we had an elf this Christmas! He arrived at the beginning of December. There was a knock on the door, and we found a tin on the doorstep with a note on top!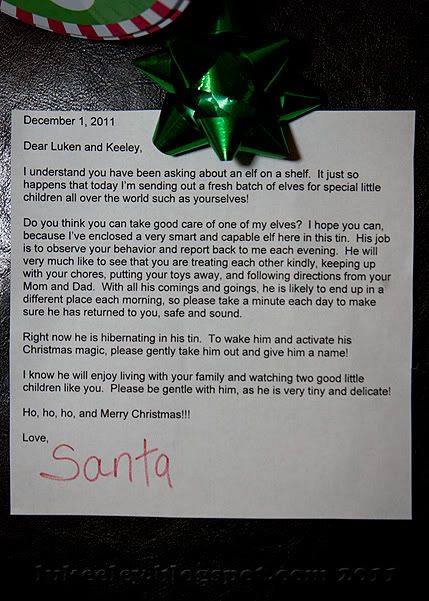 The kids agreed to name him Charlie.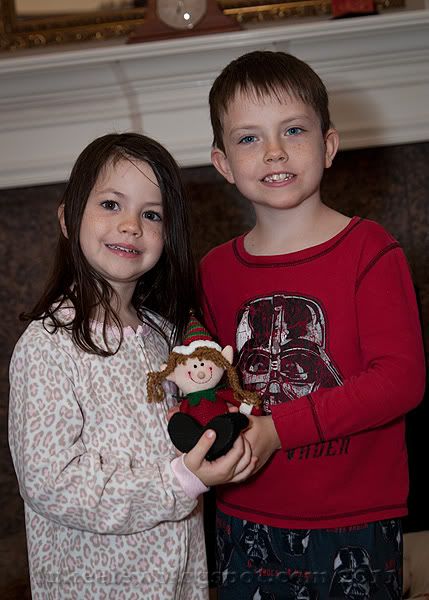 We found him in a new place each morning.
In a bowl of Clementines:
Up above the kitchen cabinets: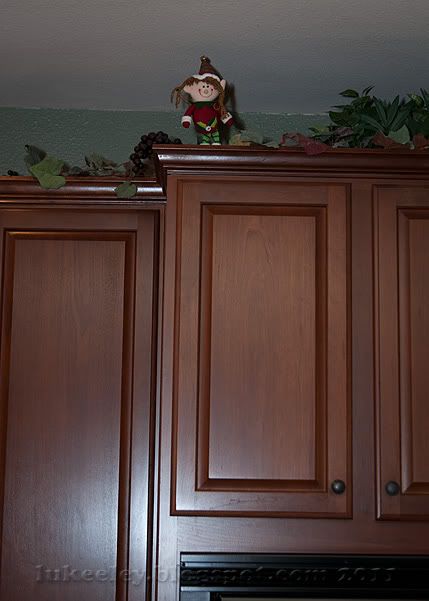 With the remote, a glass of milk, and a few pieces of candy:
Reading a family photo book:
Up in a wreath:
With a bunch of marshmallows and a Sharpie:
In Keeley's dollhouse with Olive, the Other Reindeer - having a spot of tea and a cupcake:
In Luken's PJ drawer, wearing a sock as a sleeping bag: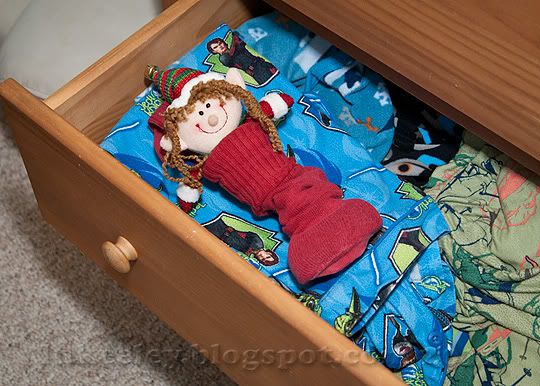 One morning, we found him in the CAR - he had gone to the store and brought back donuts for breakfast!!!
He took a guitar ornament off the tree and performed a concert for several of the kids' toys: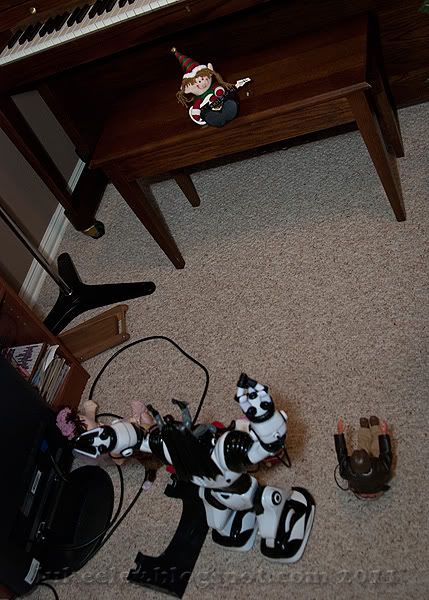 Trying to steal the coin left by the Tooth Fairy: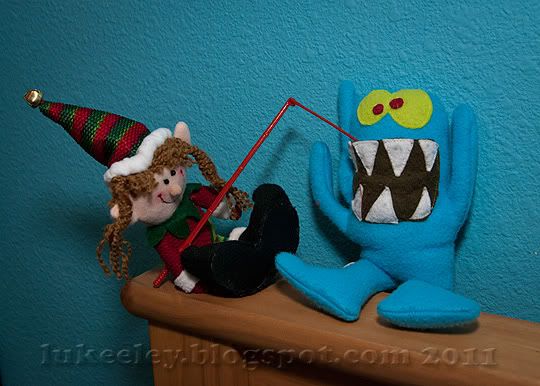 Watching clips from the movie Elf on YouTube: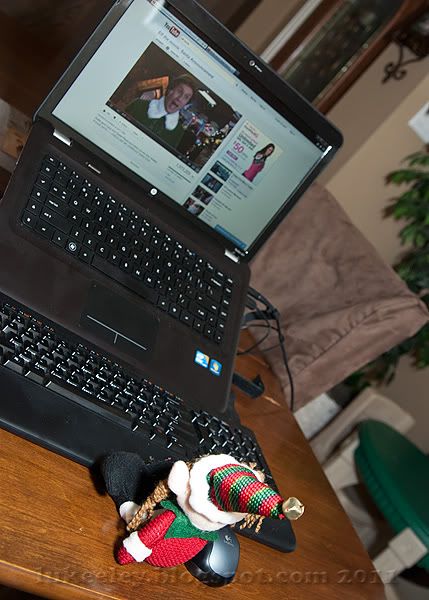 Up at the top of the Christmas tree:
Clipped to the Christmas card display:
In Luken's backpack on the last day of school - he wanted to go to the school parties!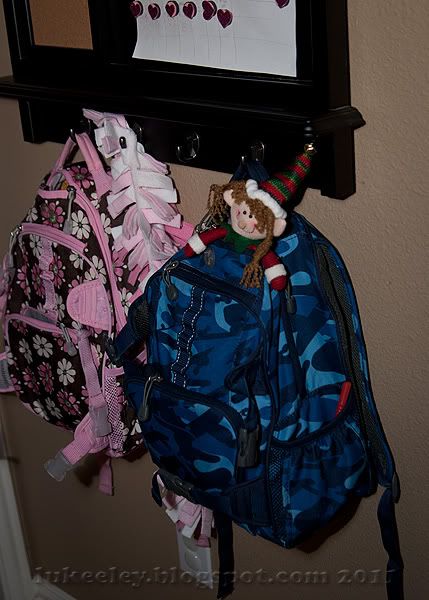 In the pantry on top of the box of Pop Tarts I had bought for a treat:
One night, the kids slept over next door while Todd and I went to his company's party. Charlie grabbed the binoculars and headed upstairs to see if he could see them out the window.
Trying to steal Keeley's Tooth Fairy money:
Hiding with the old iPhone we now use as an iPod Touch, playing ZoZo Bugs:
Reading a book Keeley had checked out from the library:
An important message!
Another important message - sent directly from Santa!!
On Christmas Eve, he was in Luken's stocking, with a letter for the kids: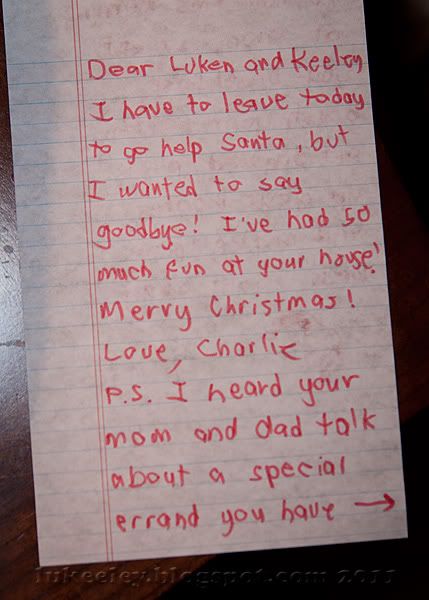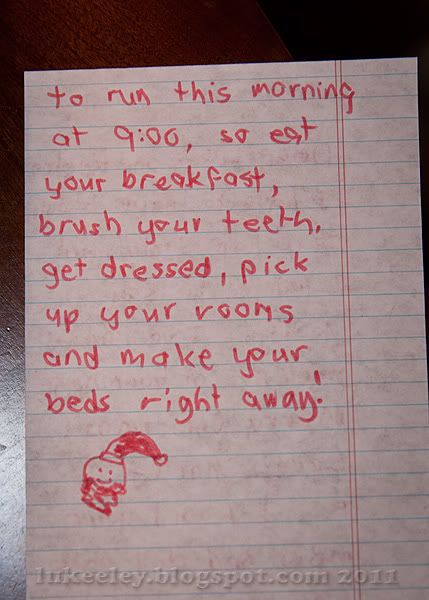 And that was the last we saw of Charlie! We enjoyed having him as our guest for most of December!