The last week before school started, we had lunch with Daddy twice! The first time was in lieu of a train event for the "A Christmas Carol" movie gone awry. There had been no parking, and the lines looked to go on for days, so we skipped that and went to the Farmer's Market instead, and then met Todd for lunch.
However, we had already made plans to have lunch with him on Thursday, as well, and so I decided to make a day of it and check out the free trolley that operates in downtown Dallas. I had heard it was a fun thing for kids to do, so we gave it a go!
We parked at one end and rode the trolley to the other end, which let off a couple of blocks from Todd's building.
Keeley was not too thrilled with anything at first. I think she may have dozed off in the car on the way down, so she was a little sleepy and cranky.
The kids were very anxious for the trolley to arrive!
It took a little while, so we goofed off for a bit...
And waited some more...
And cranked some more...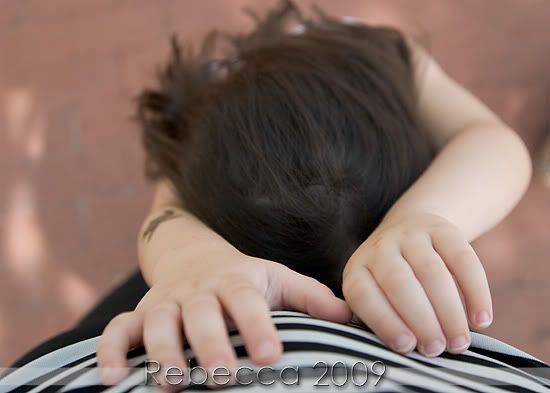 And then found some dried leaves to torture!
And did some scowling...
And some whining to be carried, even though we weren't even walking!
And then, at last, the trolley arrived! Hurray!
It was kind of loud for Keeley, but Luken was thrilled!
Luken quickly decided he didn't want to sit with the girls.
He loved the ride!
Oh, look, we can see Daddy's building from here!
Once we got there, I tried to get a shot of the kids in front of the building, but my lens didn't go quite wide enough!
More hurrays! We spotted Daddy!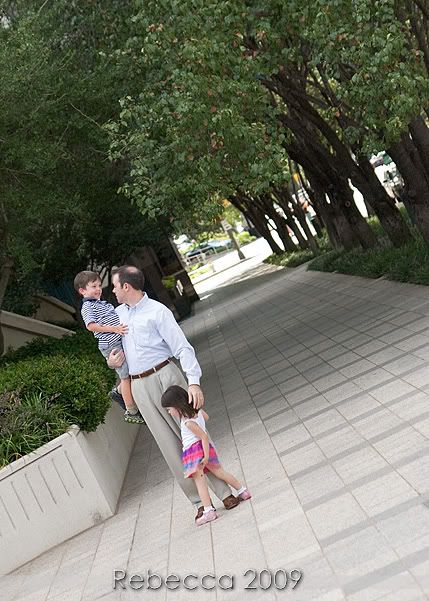 Yay, somebody to carry Keeley! (She had whined on the walk from the trolley to the building, so I'd carried her, which was not fun in 100º heat, and I was drenched in sweat. Lovely.)
We walked from Daddy's building to the one across the street via some sort of elevated tunnel walkway thingie that Todd doesn't know the technical term for. There is all sorts of good stuff over there for lunch, but we had promised to get McDonalds and take it back to Todd's actual office to eat. :)
It was fun! The kids enjoyed it a lot. :)
After lunch, it was time to say 'Goodbye' to Daddy!
Keeley managed to walk on her own two feet back to the trolley stop, and we got to ride a different one back to the car!
At one stop, the driver (conductor?) said we'd be waiting a few minutes, and that the kids could come up and ring the bell, which was a little button on the floor! Joy!
Keeley did attempt it, but was up and back too fast for me to get a good photo!
We got to learn a little about the trolleys!
It was fun to look out the windows!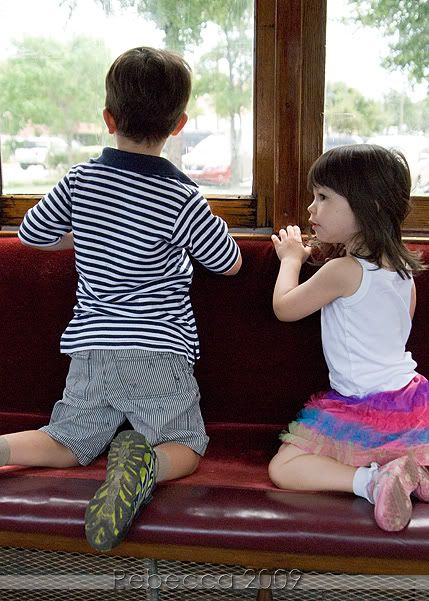 At the end, Keeley was tired, but still beautiful!
It was a really fun trip, and I'm glad I managed to fit that in before school started, so Luken could experience it! Hope you liked coming along for the ride! :D