I thought this mall Easter Bunny was too cute with the red Converse shoes, so I took the kids for a visit!
Luken was quite distracted by the wind-up chick they handed out...
Here is the "professional" picture:
Here's one I took where both kids look sort of happy: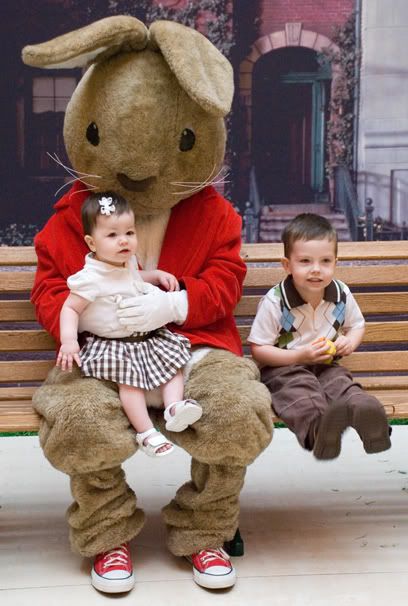 Here's Keeley, trying to figure out what this thing is!