On Saturday the 17th, we were fortunate enough to attend a neighbor's annual St. Patrick's Day party. It was a feast, and everyone looked quite festive in their green!
I used it as an opportunity to test out some new camera gadgets I received for my birthday.
On Daddy's lap:
Kids and Grandma:
Hmmm... maybe I can get my hands on that beer!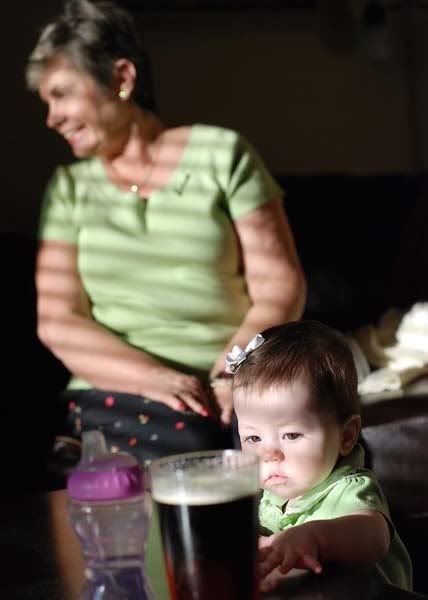 Mmmm... crackers are yummy!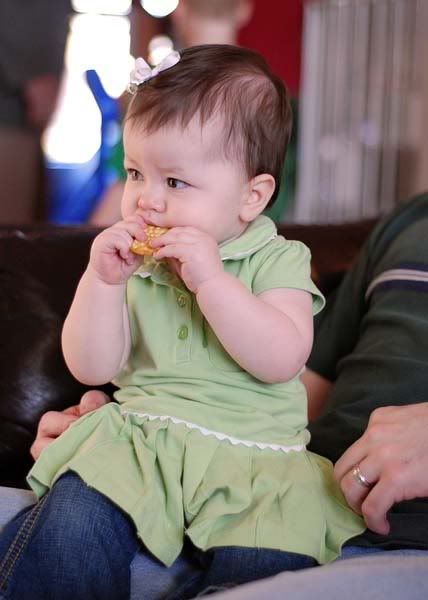 Sweetest brother ever!
Giggling on Grandma's lap!
Mommy's water bottle is the best!
Whee!
Cute boy with Daddy and Grandpa in the background:
More fun with Grandma:
and more...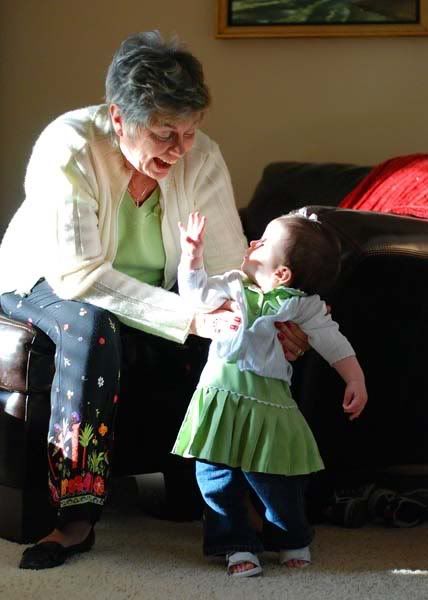 Who, me? I can pull up on things, you know!
Maybe I'll think about walking one day, too!
The doting Grandparents with the kids: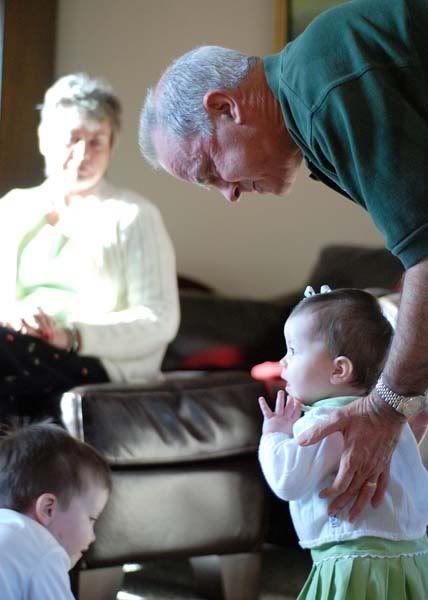 I
really
want to take my shoes off!!!! But I'm still gorgeous, even when I'm distressed!