We are close friends with a family here in our neighborhood, and the dad, Billy, works for the Ft. Worth Fire Department. One afternoon, we loaded the kids up and drove over for a visit. He works at an airport station, and it is extra cool!
This is the biggest fire truck of all time.
The tires are as big as Luken!
Kids climbing up.
Sweet Noah. He knows how to drive.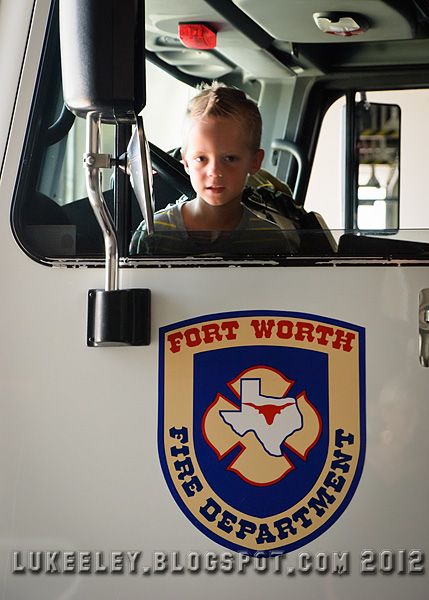 Keeley and Jacob.
Fire hose fun!
Keeley's turn!
Jake snaked an axe. Mama said NO! :D
Working out on the punching bag.
Pulling up on the rings.
We got to go out in the humongous fire truck!
We saw a pink helicopter!
On the roof of the truck, there is a giant piercing spike that can puncture the side of a plane.
The kids got to play around with the controls.
De plane!
There were some Air Force jets out there, and one had just landed.
Back at the station, Billy decided to spoil the kids with popcorn and ice cream! The life... we told him we're going to start dropping the kids off for babysitting!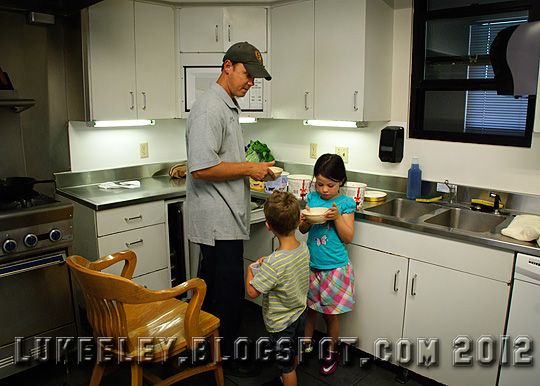 More truck climbing.
Chillin'.
More working out.
Tired, overheated kids.
We had SUCH fun! We are so lucky to get an opportunity like this!