It's Fall! So many fun activities this time of year, and such beautiful weather!!
This October was very busy! My dad and step-mom came for a visit right before Luken's birthday, and we spent one afternoon decorating some pumpkins. :)
Gram helps Keeley.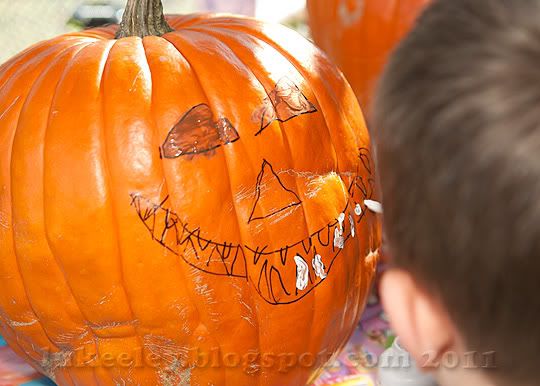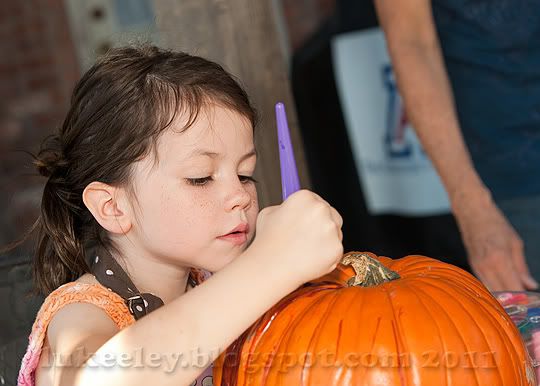 Luken paints some bloooooooood on his! Spooky!
Sweet girl!
To add a girly touch, Keeley used some glitter. :)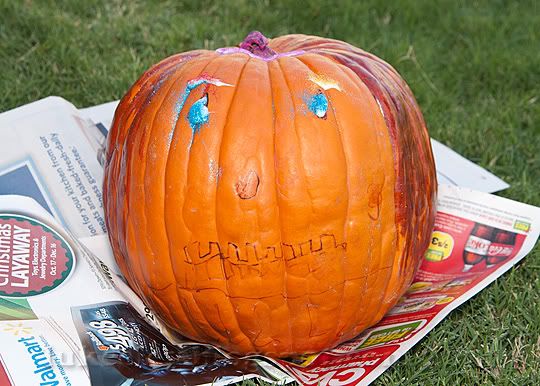 And, on a totally unrelated note, Luken earned the right to take the team soccer trophy home for a week for doing really well at practice one night! Way to go, Luken!!!!