Luken has been so excited to have a Zooniversity birthday party for a LONG time!
The invitesssss...
Luken decorated the front door and the inside of the house!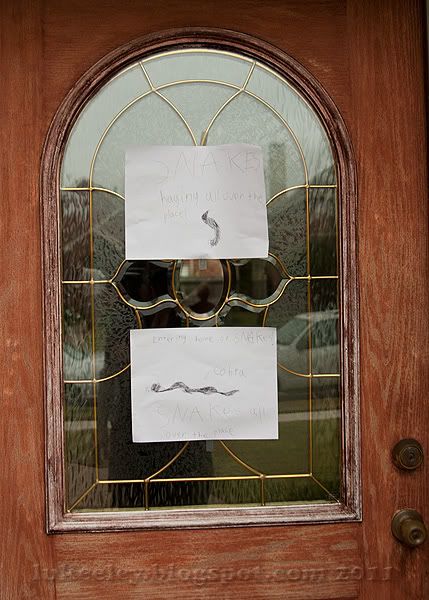 We started the party by having our guests each decorate a picture frame with some zoo animals and creepy crawlies.
Photobomber Jacob!! LOL!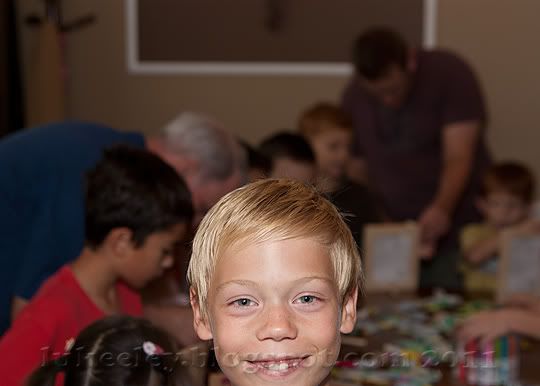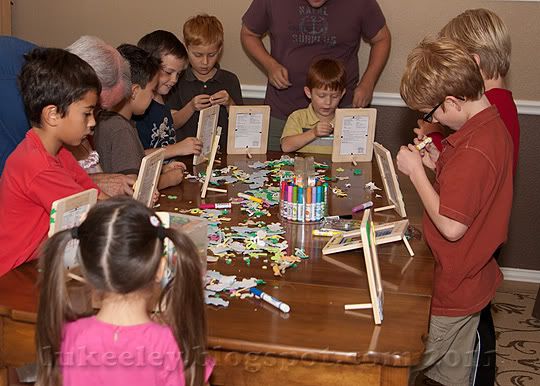 Soon, the zookeeper arrived with Luken's 6 choice animals, and the party really got started!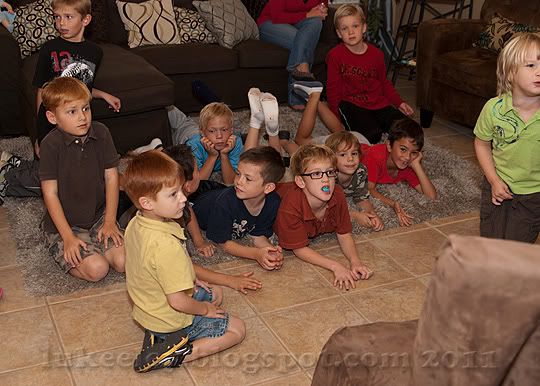 Going over the rules.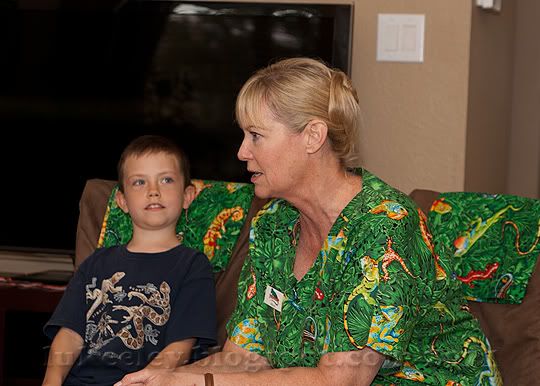 Learning about the first animal.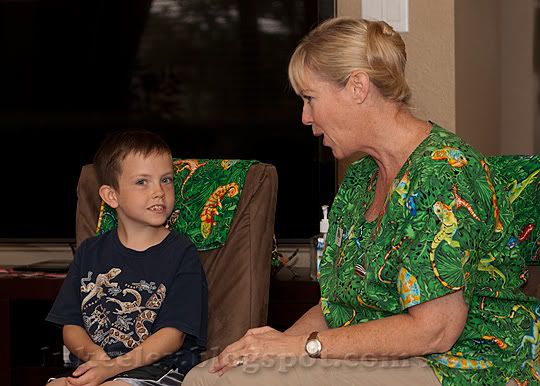 The Red Eye Crocodile Skink - "Bullseye"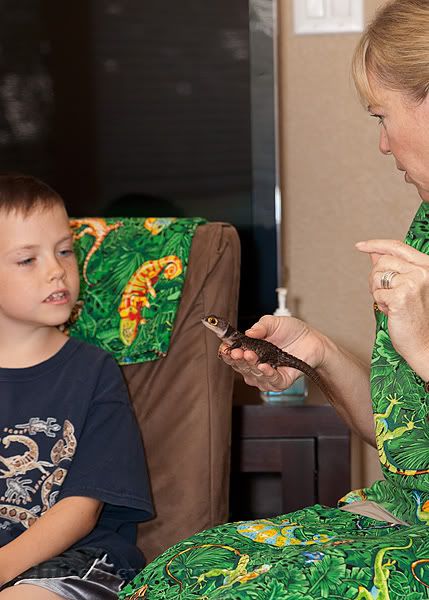 As the Birthday Child, Luken had a special chair next to the zookeeper, and he got to hold every animal!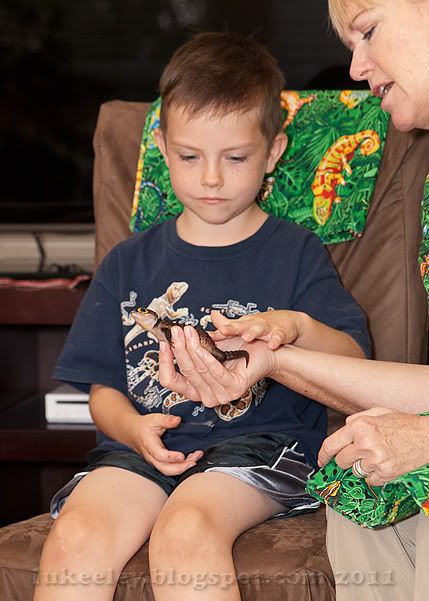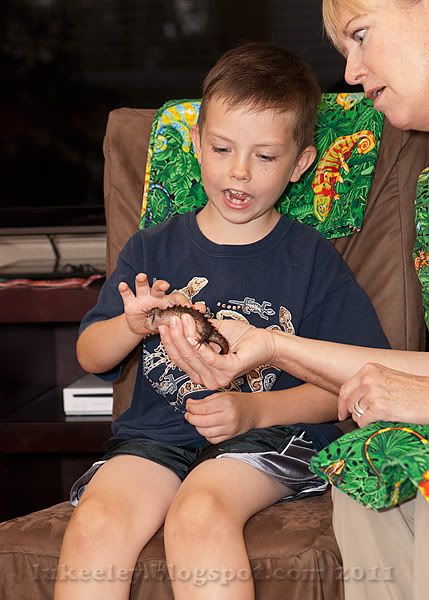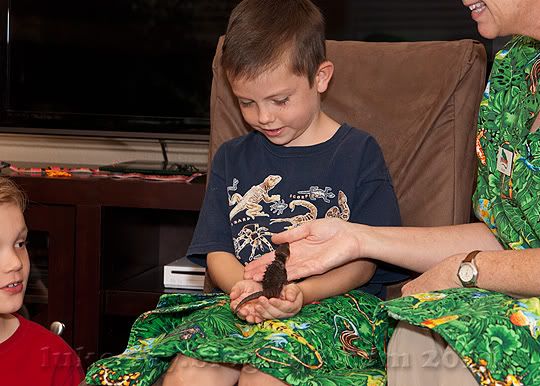 Close-up!
Next animal was Apalachicola Kingsnake - "Kink"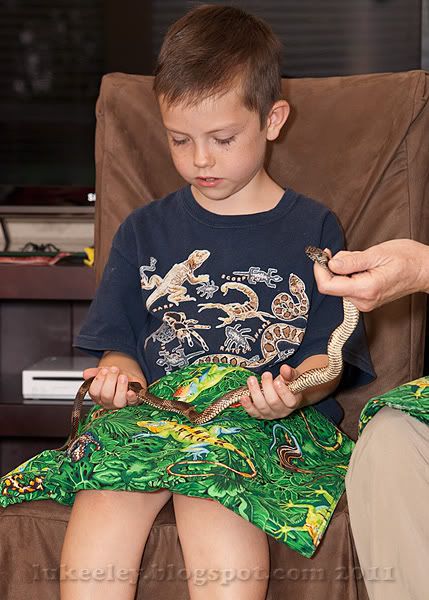 Then, the African Burrowing Bullfrog - "Sampson"
When he grows up, he'll be as big as a dinner plate!
Next up, the Bearded Dragon - "Velcro"
He's sticky. :)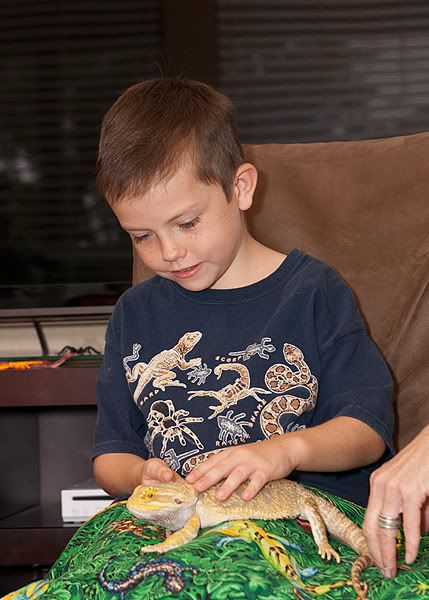 Then they met the Frilled Dragon - "Draco"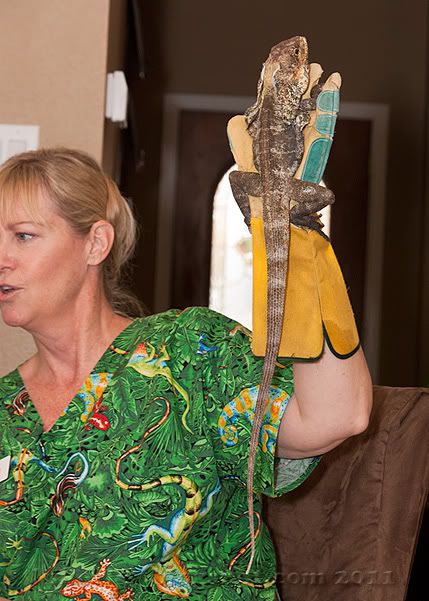 Everyone got a chance to touch every animal, as she showed them around the room.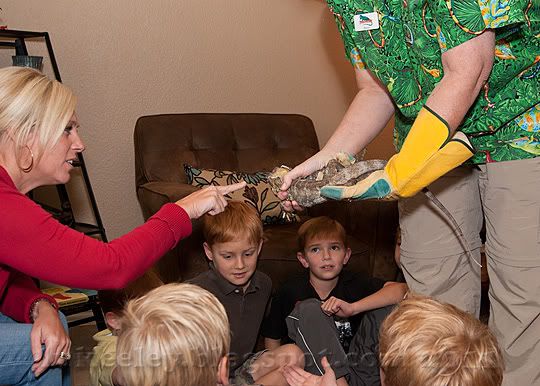 Close-up of Draco!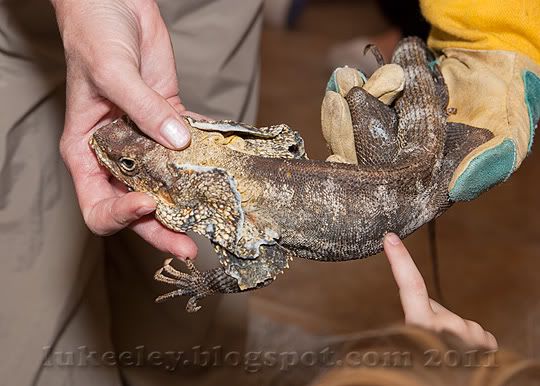 The grand finale, biggest, coolest animal Luken picked was the Columbian Red-Tailed Boa, who is 7 feet long, and 40 pounds!
The kids practicing opening their mouths as wide as a snake can!
Luken got to hold half of that heavy snake, and show her around.
After the presentation, each child got to pose like this for a picture with Velcro. :)
Sadly, then we had to say goodbye to the animals, but the party continued. Time for CAKE!
Of course, I had to come up with some kind of cool snake! I used colored rolled fondant to fashion a snake, modelled after one of Luken's toys.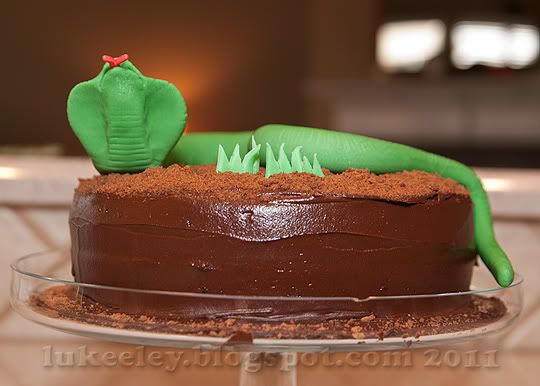 All the decorations were made from fondant, and the cake was chocolate with chocolate frosting. I ground up some chocolate cookies to make "dirt." I thought it turned out pretty cute!
We also made some vanilla cupcakes, and sprinkled bug candies on top. :D
Time for candles!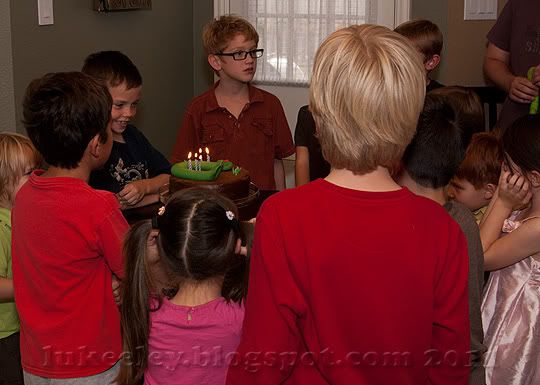 After cake, Luken opened his presents! He got some very cool stuff from his really wonderful group of friends!
Later, the cutest partygoer helped herself to another cupcake. :)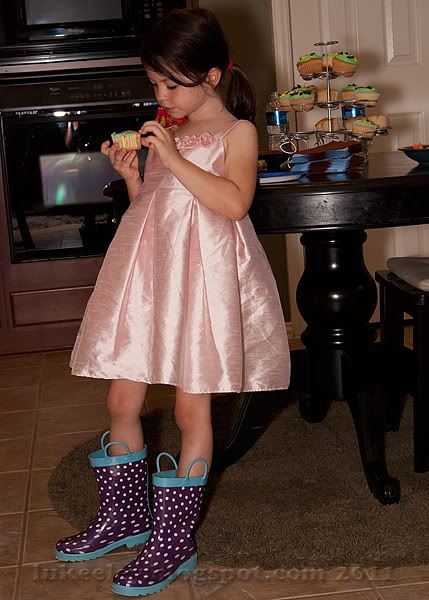 Grandma taught her how to care for her baby doll. Aren't they so sweet?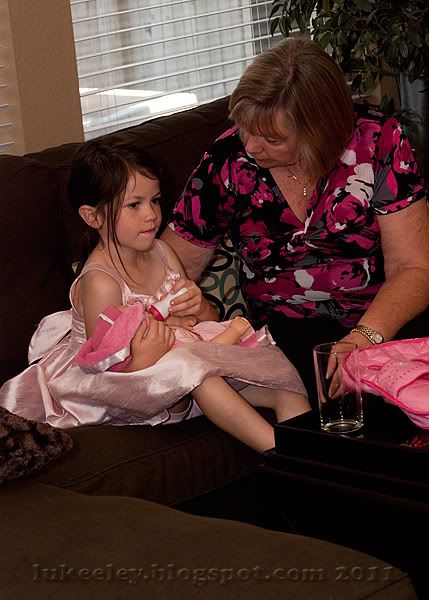 The party was a success, and I think a good time was had by all! Thank you to all our guests for coming and celebrating Luken!