This year, Luken decided to give soccer a try, and was able to join a team with one of his best buddies, Wesley.
The coach sometimes holds practice in his backyard, and has the kiddos play a 2-on-2 tournament. I thought I'd shoot some pictures one night!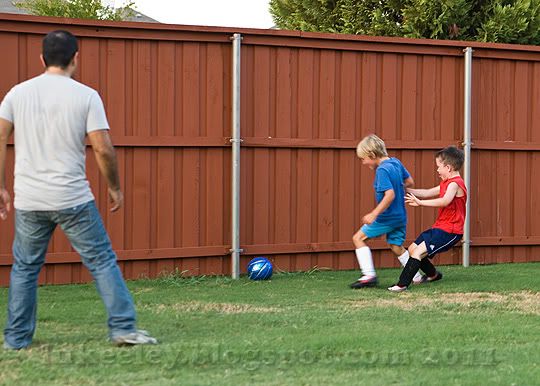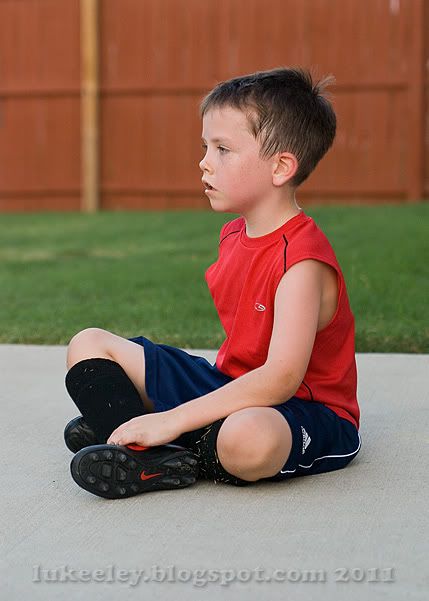 It was so hottttttt!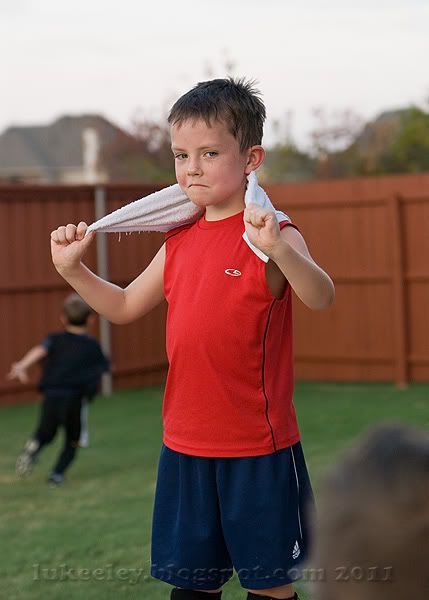 Cooling off!
Keeley had to give that a try, too. :P
Then she did some being cute. :D