Todd's parents were in town over Labor Day weekend to visit some friends, and they invited us to spend a day with them up at Lake Texoma. Jan and JC have a home up there, and we had a great day visiting and boating and fishing!
On the boat with Grandpa.
A nice little beach across the lake.
This is the life!
Then, Jan took the kids on a golf cart ride to buy some worms for fishing!
Examining her new worm friends.
Being sweet.
Being goofy.
Handsome boy.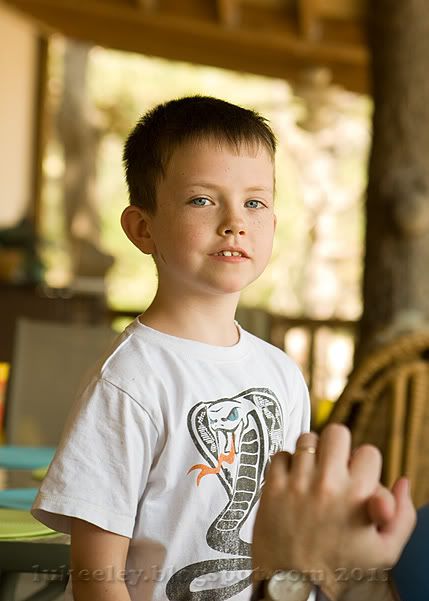 Ready to go fishing!
Going for a ride!
JC helping Luken.
Got one!
Got one, too!
Catch...
... and release!
That's no fish tale!
Proud girl!
Later, the kids got to watch Diary of a Wimpy Kid and cuddle up on the couch!
True enough!
The house, from the back.
Looking out from the porch.
We really enjoyed our day up at the lake playing, visiting, and catching up!