This year, Keeley had her first real "big deal" birthday party!
She had selected a Hello Kitty tea party theme AGES ago, and had stuck to that decision, so we went with it!
I designed invitations and sent them out to her school and neighborhood friends!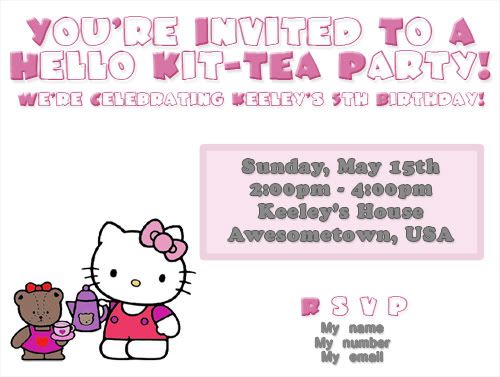 Here is the cake!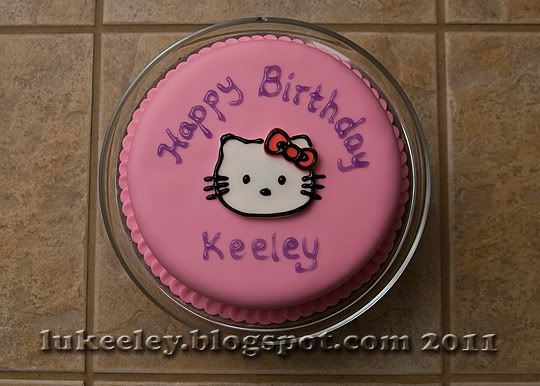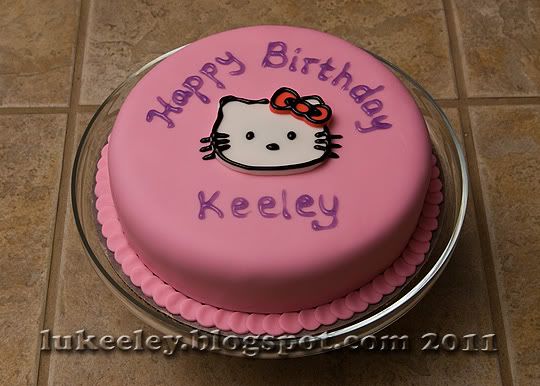 I found inspiration on the internet for some decorations, and I think it all turned out pretty well!
At the end of the party, each girl got to take home one of the flower decorations as their favor!
After all the girls had arrived, I had them sit down at the table for tea.
The tea the dress-up tea party place had used was a big hit with the girls, so I used the same stuff for our party. (Lipton iced tea mix - raspberry.)
I even had the sugar cubes. FUN!
Keeley enjoyed using, alternately, her spoon and her finger for "drinking" her tea. :P
Then she moved on to ingesting the sugar cubes directly. This was a big theme with the girls. ;)
After I got my cutesy tea pictures, I turned the girls loose to help themselves to some yummy snacks, and then they all went off to play for a while.
Then I wrangled them back up by promising CAKE!! (Works every time, hehe!)
They were all making her laugh while they sang, and shouted out "Eat more chicken!"
All the candles are blown out! Let's eat!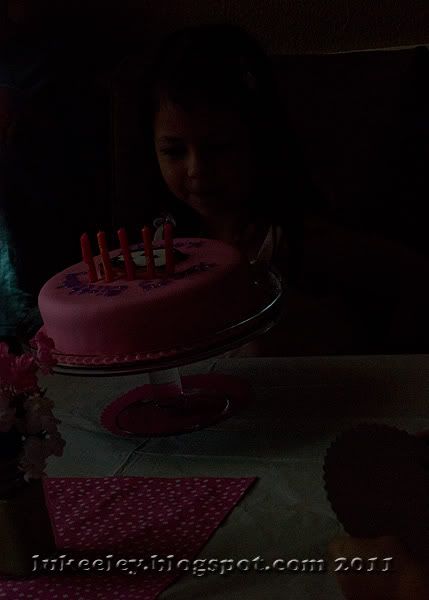 After cake, the kids all went off to play some more, until Keeley came back down and requested to play the "pin the bow on Hello Kitty's head" game.
She went first, and it's clear she was not totally blindfolded! :P
After that, each girl got to sit down and make a personalized beaded bracelet.
Then, Keeley was anxious to open all the lovely gifts her sweet friends had brought!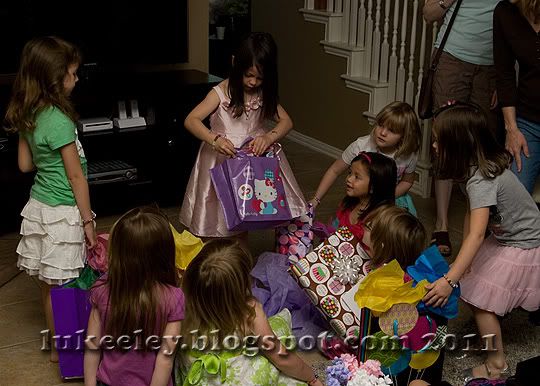 Hailey made this card for Keeley all by herself, and it was really sweet!
Then, off for some more playing. Some of the girls did dress-up!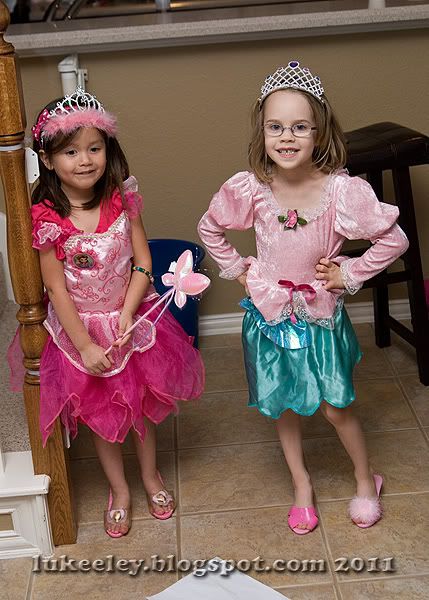 It was a perfectly gorgeous day, and we were able to have all the windows open, and the kids were free to play indoors or out. They all seemed to have a nice time playing together, and all the mommies were able to visit and eat a little cake.
I want to thank Todd so very much for all his help with the party! He was always helping keep things moving along, and working to clean up after us, as well as helping get the house ready beforehand. There wasn't a whole lot of work to do after it was over! I love you!
Thanks so much to all of Keeley's sweet and generous friends for making her party so much fun and memorable! She had a fantastic time!