Well, it's been a good summer. A very HOT summer. We've done a lot of swimming and a lot of hibernating. Neither of which have been very camera-friendly, so I've taken a bit of a blogging hiatus.
Near the end of summer break, we had a date with friends to ride the DART down to Dallas and have lunch! Neither Luken nor Keeley had ever riden DART, and I hadn't either, so it was a new experience!
We picked up Jacob and Noah, and their mom, Stacy, and drove to our stop.
Once there, we had some time before the train came, so we explored the area around the station a bit.
Here are Keeley and Noah! :)
Luken and Jake! (These two boys met last spring, when they were on the same baseball team! They are on another team this fall, but still together, yahoo!!)
All four cuties!
Doing a little tree-hugging. ;)
Jake is a little jokester!! :D
And they're offffff!!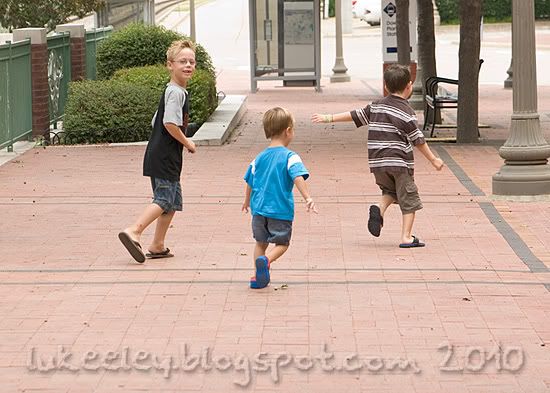 Look at this about-to-be-first-grade boy!! <3
Waiting for the train...
Jake will buy the tickets! ;)
Here it is! All aboard!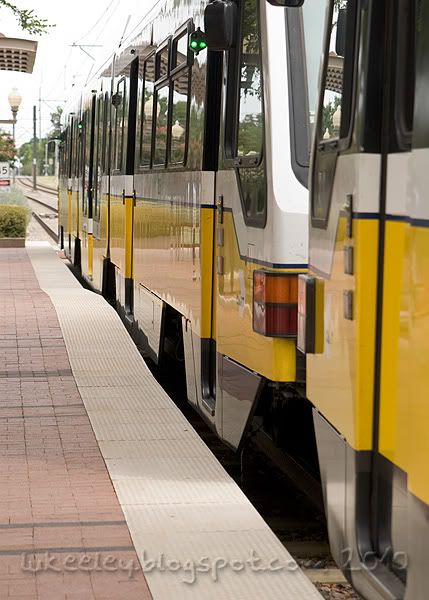 Luken was highly amused by Noah. :P
When we arrived at our Dallas stop, we hopped off, then rode the tallest escalator of all time. No photos of that. I was not really enjoying the height of that!
Then, we walked over to a shopping area and had lunch at Cafe Express. YUM!
Outside, there was a pretty little fountain, and after lunch, the kiddos had a lot of fun playing around it! It was a VERY rare overcast day, and though it was hot, it wasn't unbearably so - at least in the first part of the day. :)
Here's Jake! :)
Aren't they adorable???
Telling secrets???
Splish splash!
My sweet girl!
Trying to splash Stacy!
Playing around with some breadsticks - making mustaches!! :P
Silliness!
Can you see the perfect little beads of sweat on Noah's nose?? It was so cute!
The littles were getting grumpy...
Promises of ice cream turned those frowns upside down!! :D
It had gotten verrrrry hot by then. We were sweaty!
Picking out some ice cream!
With all the fancy options, Luken chose chocolate with chocolate sprinkles, and Keeley chose vanilla with marshmallows!
Cute Noah with a perfect ice cream mustache!
After that, we headed home and played with our friends some more! It was a great day, and we really enjoyed doing something special in our last week of summer vacation!!