Luken's first day of First Grade was Monday, August 23! He was up and ready to go first thing, and was so excited to go back!
Can you believe how big he looks??!!
There's a smile! :D
I still see a bit of his baby face in this one!! <3
With Daddy!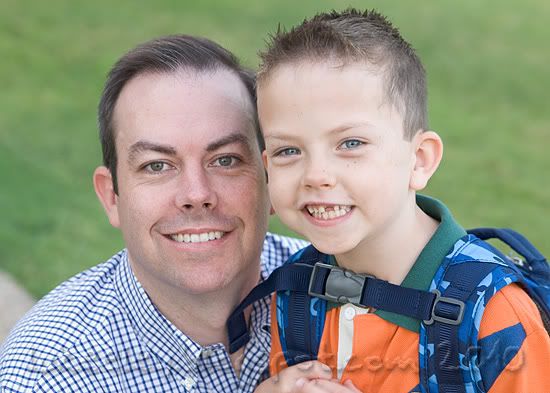 With Mommy!
Not yet too big to give Mommy a kiss!! <3
New backpack and lunchbox! Spiderman - woohoo!
Here comes Keeley!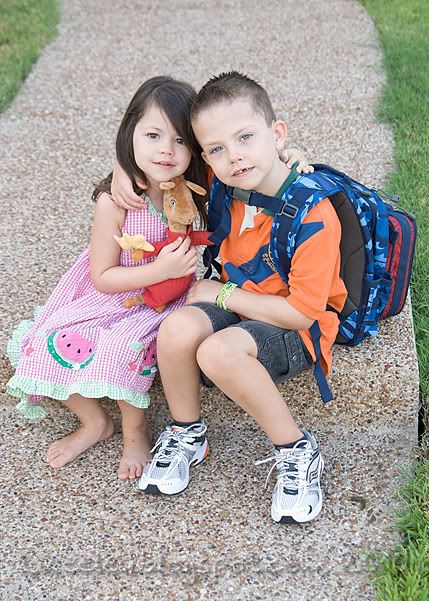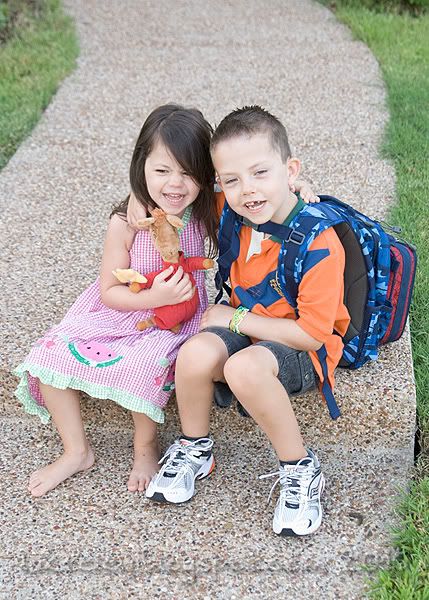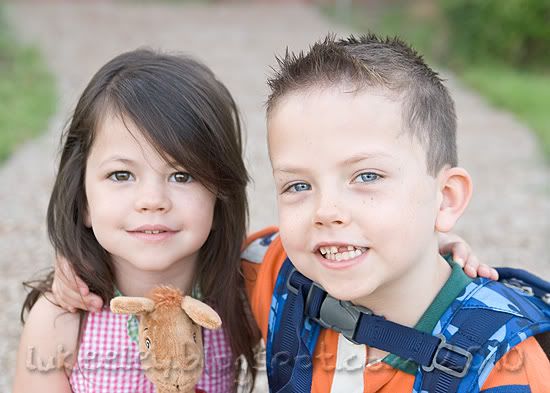 After the obligatory front-yard photos, it was time to head to school!!
Walking in - notice the TIE tennis shoes, that Mr. Luken can tie all by himself, thank-you-very-much!! :D
Inside - hanging up his backpack.
In front of his new classroom!
At his very own desk, with his first assignment!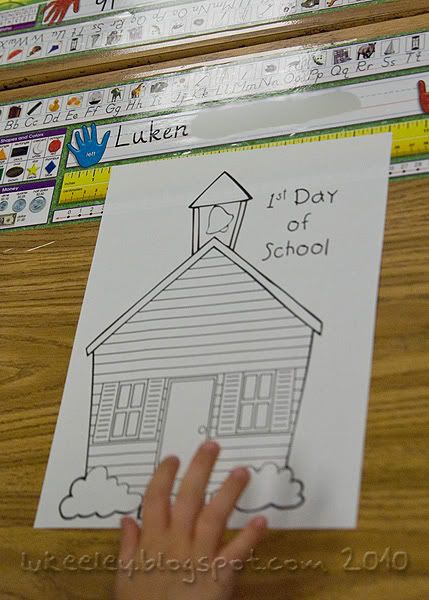 Gettin' to it!
Then it was time for us to skedaddle, and let our big boy get on with his day!
He LOOOOVED it!! When asked what was his favorite part, he paused, thought, scratched his head, and responded, "Pretty much EVERYTHING!" Greatness!
We are so proud of our Luken!