Luken's last game was on Saturday. We're sad the season is over, but a little grateful, as it is HOT here now!!
Up to bat! (Luken was up 3 times this game, and got a hit off a coach pitch each time! No tee for Luken!)
Doing something goofy in the outfield.
Coach pitching.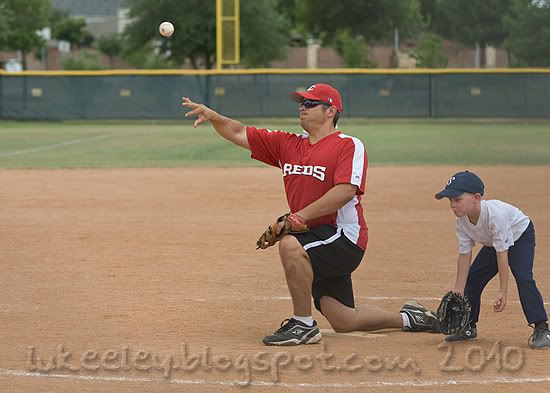 Kicking dirt.
Chilling in the dugout.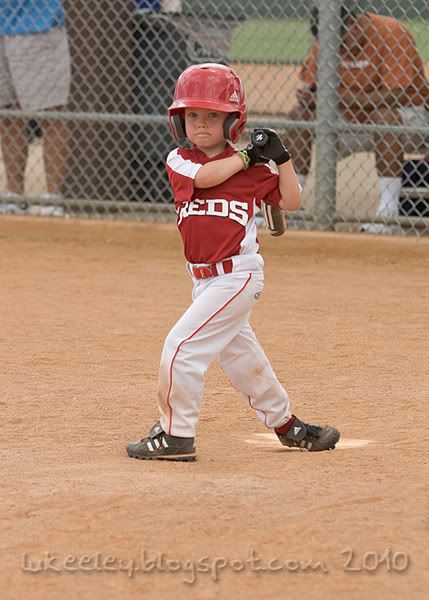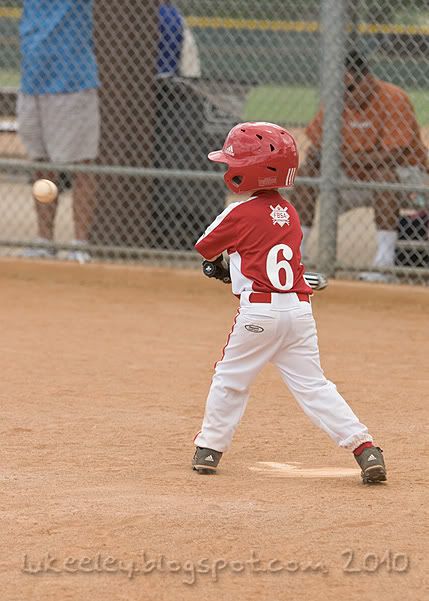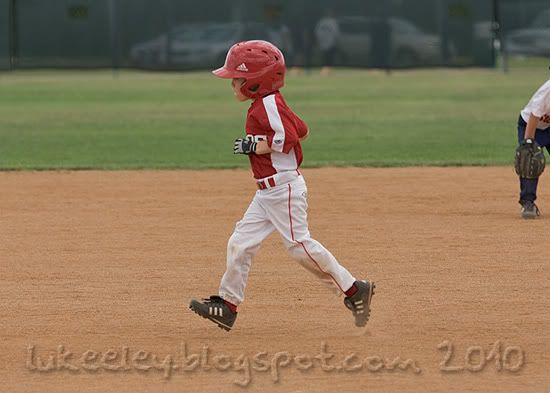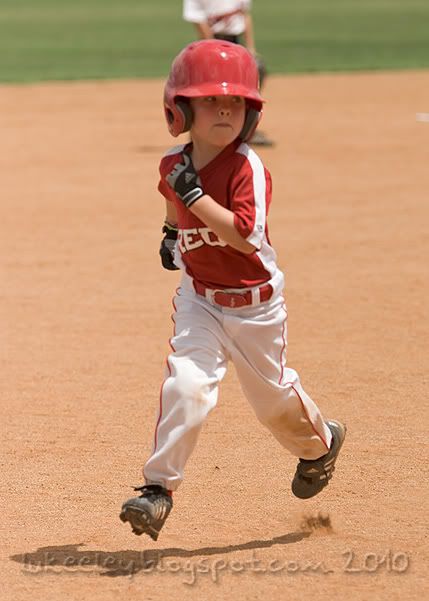 Heading home.... preparing to slide!
OK, so it was more of a splat than a slide... his pants still got dirty! :P
After the game, he was very excited to get a Gatorade and some Doritos!
Last team huddle!
All season long, Luken has been excited about receiving his first trophy! He finally got it!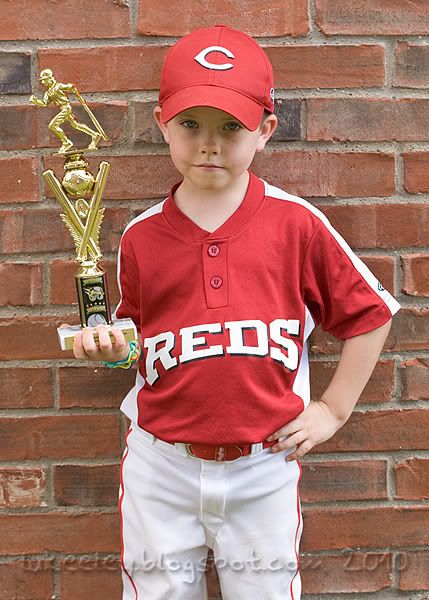 Giving it a kiss! :D <3