In December of 2007, we had a visit from some cousins, and this year they were in town again!
Remember Alexa?
We had such a nice afternoon visiting and catching up, and I only remembered to snap a quick picture right before they were about to leave, so here it is!! :)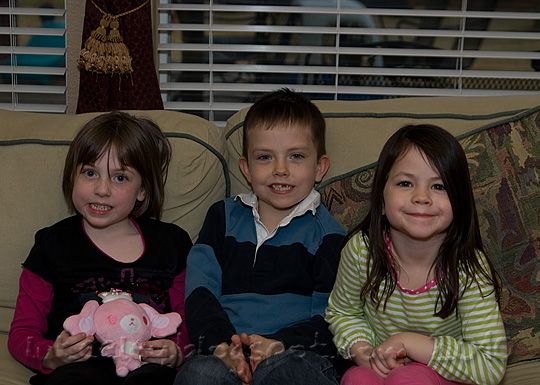 Gosh, they've grown!!