We had a pretty low-key Christmas this year.
On Christmas Eve, we went to the gym and then to the grocery store to pick up fixings for dinner.
At the store, I discovered pre-assembled gingerbread houses - all that was left to do was decorate, the best part!
After the kids had a bit of a nap, I got them all set up for decorating! I even managed to keep them mostly out of the candy, if you can believe it!!!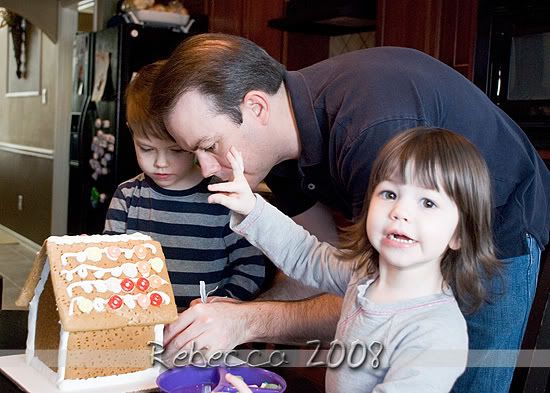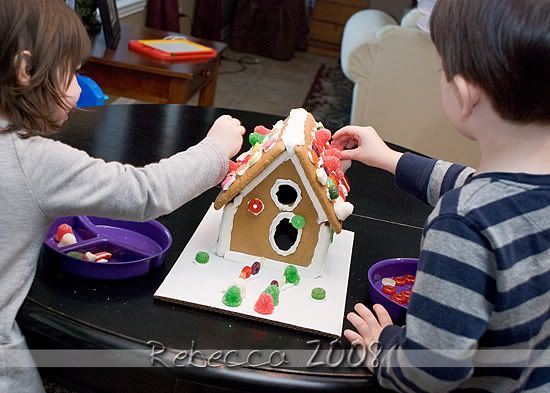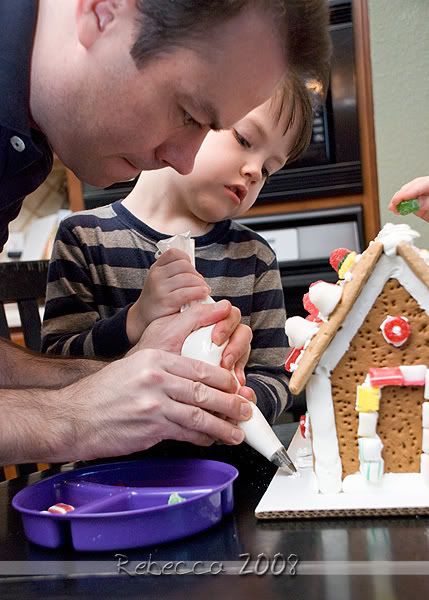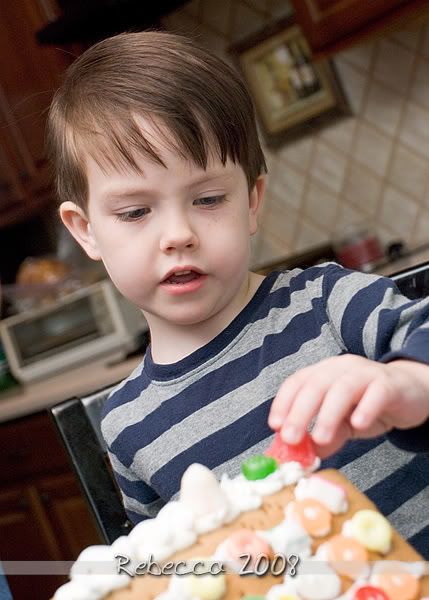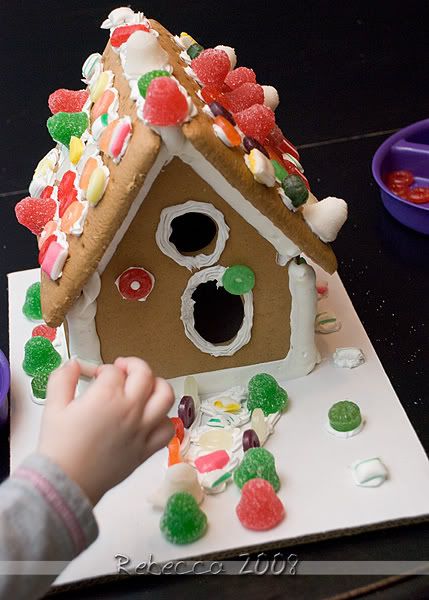 Then, since I had them captive at the kitchen table, I put out the sugar cookies I had baked earlier for Santa, and let them frost and sprinkle them!
Hmmm... I didn't manage quite so well to keep them out of the frosting. Oh, well!!! ;)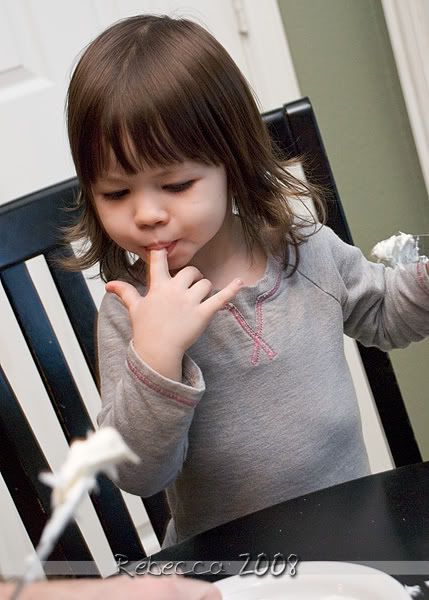 She really likes her frosting, haha!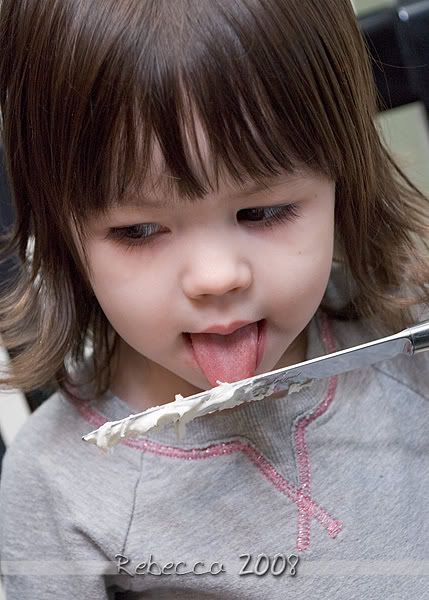 "Sprinkle" wasn't quite the right word for what happened next. But it doesn't sound so nice to call them "dumps!" :D
Then Luken was hungry for dinner, so we put out the shrimp cocktail. He had requested shrimp while we were at the store, though he didn't eat that much of it at home.
As we began to prepare our dinner, the natives were getting restless, so we let them each open one gift, in hopes of occupying them just long enough to get everything ready!
A Princess beauty set for Princess Keeley!
Now she can see how beautiful she is with her hand mirror!
And experiment with many hairstyles!
Just being generally gorgeous and ethereally beautiful!!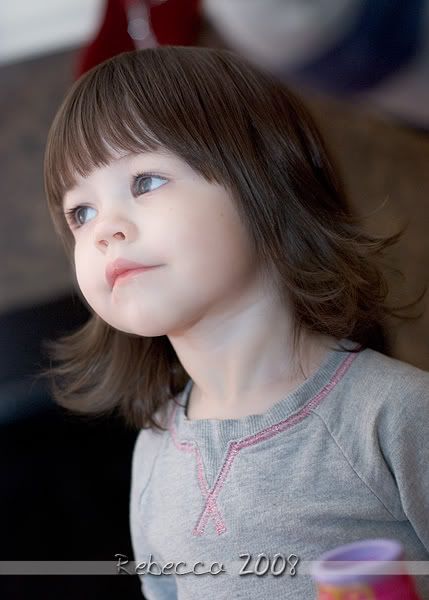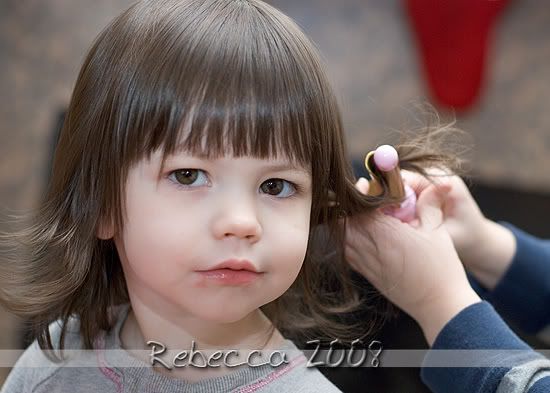 Luken got... SURPRISE!!... yet another octopus toy! (This one is kind of like a Webkinz, and has an online world just waiting to be explored!)
In this photo, "Orange Stripey" is getting the beauty treatment, haha!
Then the kids turned the curling iron and hair dryer on me, and I tried to snap some self-portraits, but none of the turned out, and Todd was slaving away in the kitchen, cleaning, cracking and steaming crab, so I didn't want to tear him away from that (heehee!)
Our dinner was lovely and delicious!
Luken LOVES crab!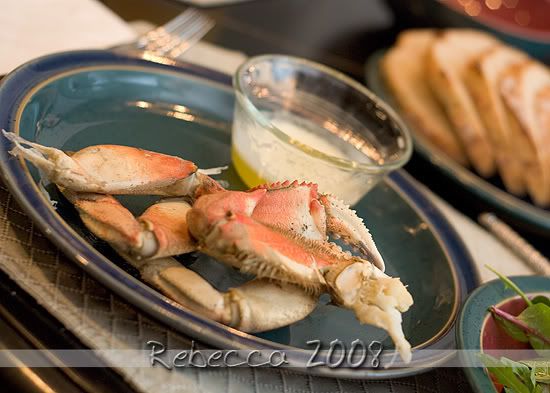 Some general goofing around while we got the dishes under control...
Then on to dessert... Pots de Creme, a la Pioneer Woman.
(If you have never had the pleasure, click here and thank me later!
http://thepioneerwoman.com/cooking/2008/05/easy-delicious-and-yes-elegant-pots-de-creme/)
The kids really love this dessert, too!! :D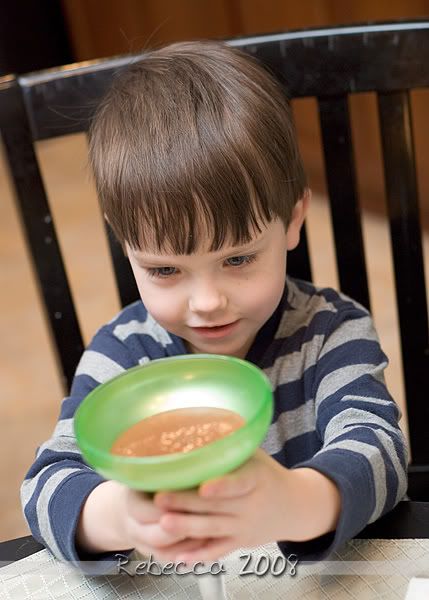 After that, we got to some more present-opening.
I tried for the obligatory "kids-in-front-of-the-tree" photo... that went well.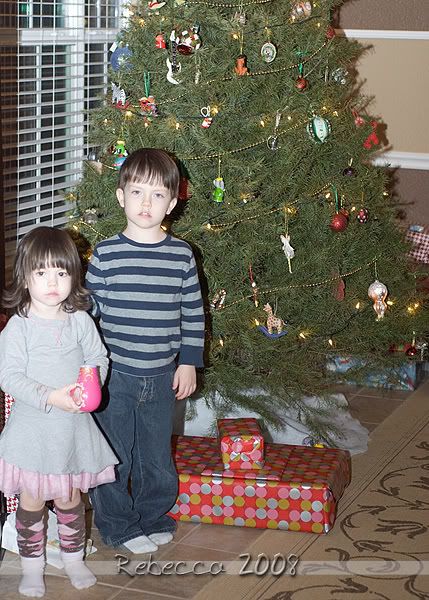 So, on to the show!
A cool octopus ornament:
A beautiful ballerina umbrella:
A WALL-E truck:
A Sleeping Beauty doll: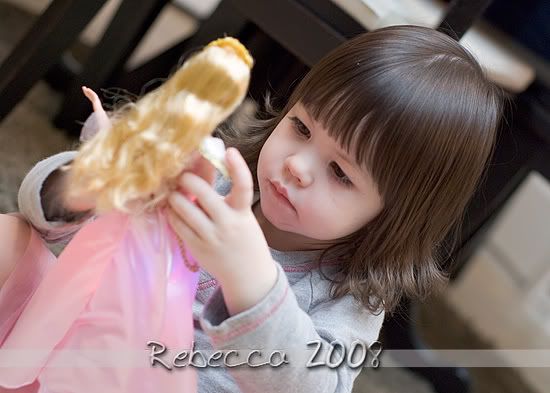 And many more things... and we even saved the big stuff for Christmas Morning!
This is my favorite photo of the evening. Keeley putting Sleeping Beauty on the WALL-E truck, and Luken scowling in the background!!! Hahahahahahahahahaha!
Time for bed, but first we must take care of Santa and the reindeer!
Cookies by the fireplace:
And carrots outside!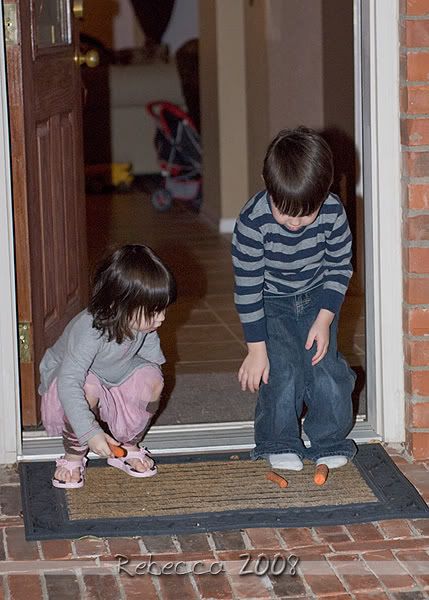 Stay tuned for all the Santa loot in the next entry!!